Upoznajte "mladi i perspektivnu" pankerku Demi Lovato… stigao album "Holy Fvck"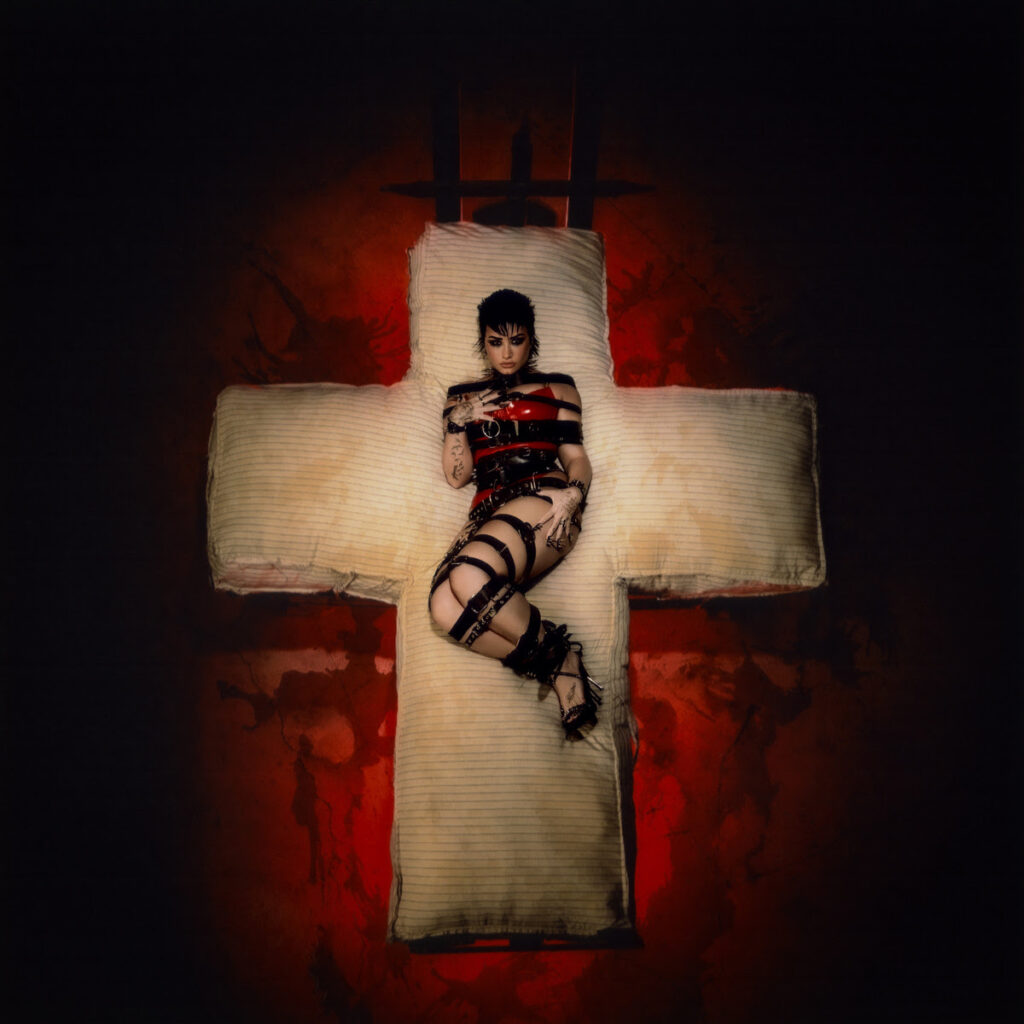 Posle uspešnih singlova "Skin of my Teeth", "Substance" i "Eat Me", Demi Lovato predstavila je i album pod nazivom "Holy Fvck".
Njeno osmo studijsko izdanje donosi 16 novih pesama koje slušaoce vode na nezaboravno muzičko putovanje utemeljeno u punk i rock zvuku sa kojim je i započela svoju karijeru. Dva dana pred objavu dugoiščekivanog albuma Demi je otkrila i novu stvar pod naslovom "29".
Demi je dan posle objave singla "29" pesmu premijerno izvela u The Tonight Showu Jimmyja Fallona. Nastup je bio deo Deminog takeovera emisije koji je trajao tri večeri, a uključivao je i izvedbu pesme "Substance".
Na "Holy Fvck" albumu, koji ilustruje iskrenu retrospektivu života posvećenog muzici, nalazi se i nekoliko saradnji sa alternativnim zvezdama kao što su Yungblud i Royal & The Serpent, kao i sa bendom Dead Sara.
– Kada sam započela da radim na ovom albumu, želela sam da istražim dihtomiju između ideja i emocija sa kojima se svi suočavamo: dobrog i lošeg, svetog i zlog, besa i ljubavi. Ovo izdanje je lično putovanje koje počinje bolom i besom, a završava se mojim povratkom sopstvene snage. Ovakva vrsta istraživanja sebe dala mi je prostora da se izrazim na načine za koje nisam znala da su mogući, kao i da pronađem radost koja mi je ranije nedostajala u stvaranju muzike. "Holy Fvck" je katarzičan i prizemljen, ali i uzbudljiv i zabavan. Ne znam gde ću biti za jednu, pet ili deset godina, ali znam da ovaj album predstavlja upravo ono gde sam sada, veoma sam ponosna na to – rekla je Demi.