Music Pocket Gigs #3… Grizete, Short Reports i Misha Mashina & Mashtrakala u Klubu Fest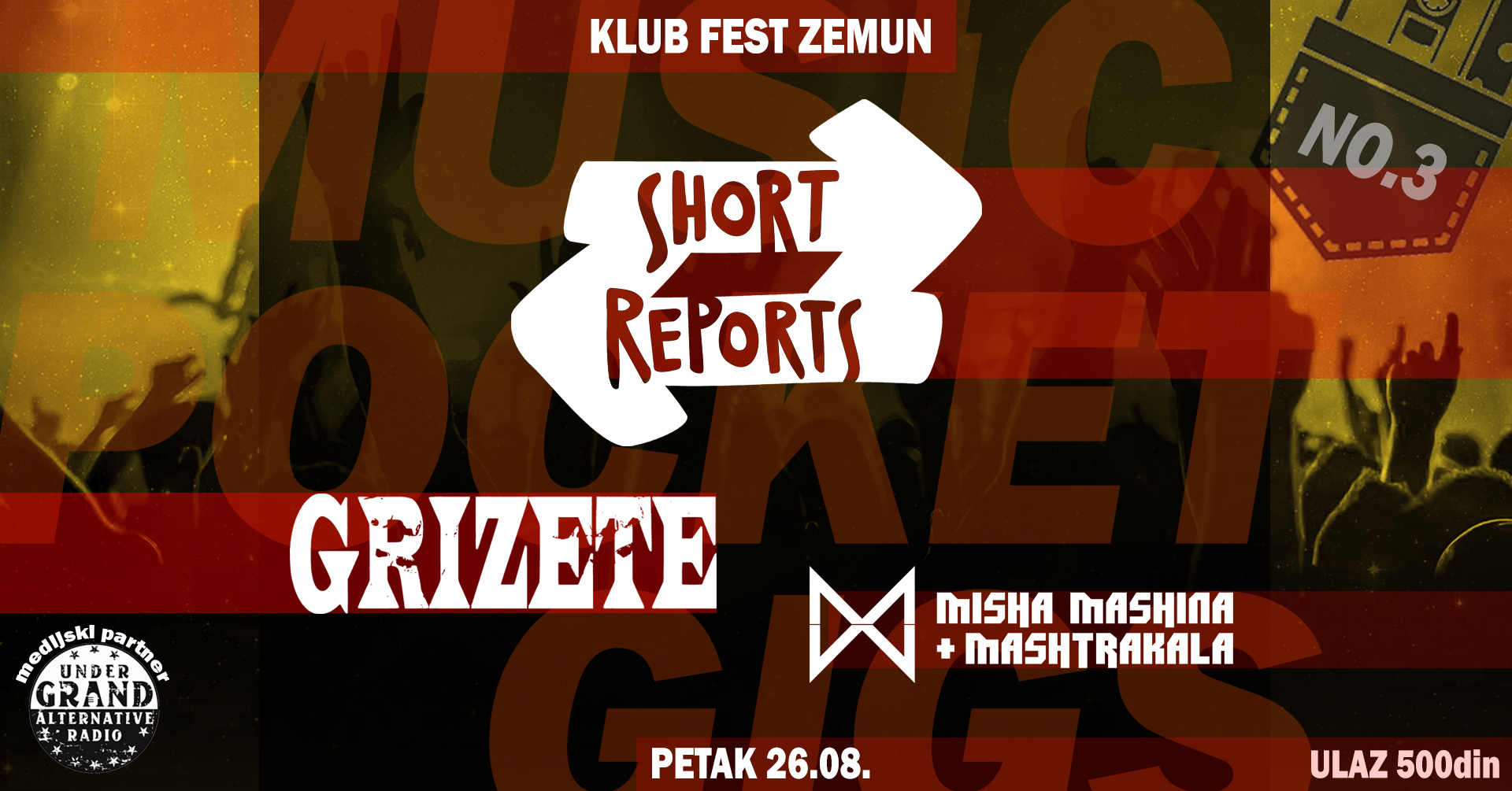 Zajedničkim koncertom bendova Grizete (Novi Sad), Short Reports (Novi Sad) i Misha Mashina & Mashtrakala (Pančevo) 26. avgusta u klubu Fest nastavlja se Music Pocket Gigs turneja.
Cilj turneje je promovisanje alternativne muzike u Srbiji i šire. Ono što ovu turneju čini specifičnom jeste to što će obići više od deset gradova u Srbiji i u svakom od njih će kao podrška svirati lokalni bend.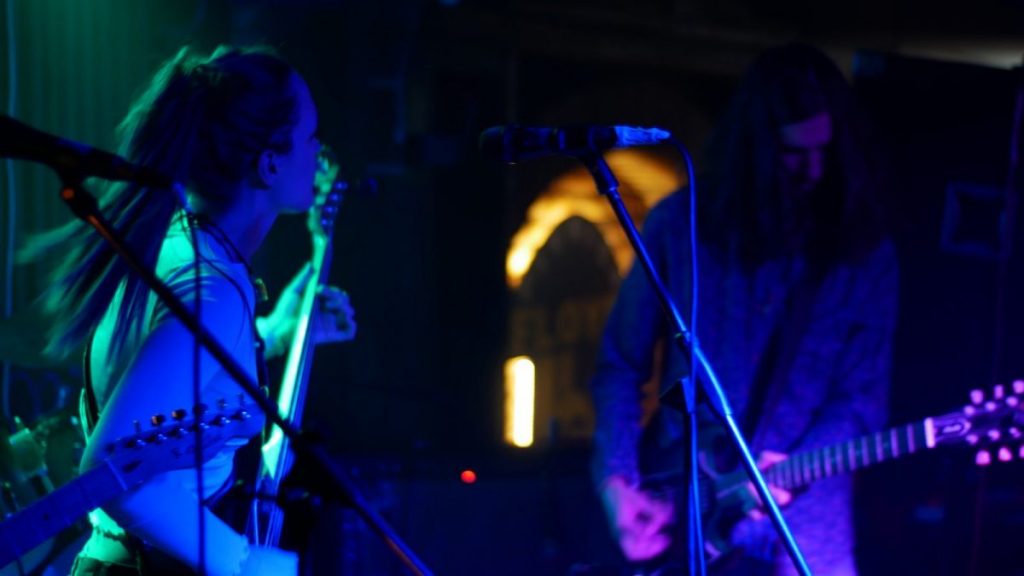 Grizete je alternativni novosadski bend nastao 2020. godine koji žanrovski varira od roka i panka pa sve do melanholičnih new vawe eksperimenata.
Električna gitara je u rukama Vanje, Andrea je za bas gitarom, a za bubnjem Boris. Ova kombinacija ispostavila se kao odličan recept za "kuvanje" dobre svirke.
Njihov prvi singlu "Čovek" objavljen je u oktobru 2021. godine, a uskoro će da predstave i spot za ovu numeru.
Drugi video singl pod nazivom "Strah" je objavljen u martu ove godine i jedna je od pesama koja se našla  na desetoj kompilaciji Femikseta.
Short Reports su visokoenergetski alternativni rock duo iz Novog Sada. Minimalizam kombinovan sa ekspresivnim sviranjem uz filozofiju "manje je više".
Ne koriste mnogo efekata niti opreme za modifikovanje zvuka. Jedan bubanj i jedna gitara sa par pedala i pojačalom.
– Naša muzika i tekstovi su takvi, kao što smo i mi u našoj vezi. Bolno iskreni, iako je to ponekad malo neprijatno. Direktne kratke poruke (izveštaji), bez ulepšavanja, poslate ka drugom ili samom sebi – kažu Short Reports.
Nekada davno, kada nije bilo onog što je kasnije nastalo, bilo je ranije, a i bilo je nepostojeće. Kasnije, kada je nepostojeće postalo postojeće, nešto je nastalo i tako je sve počelo, osim onog što je počelo ranije, a ne kasnije.
Misha Mashina & Mashtrakala su taj nepostojeći početak postojanja. Ili tako nekako. A možda i nikako.
– Očekujemo pun klub veselih omladinaca i omladinki. Ne propustite priliku da povedete sve svoje drugare i drugarice pa da zajedno napravimo svirku za pamćenje – poručili su članovi benda.
Vrata Festa se otvaraju u 20:00 časova, a cena ulaznice će iznositi 500 dinara.