Koncert u čast Tejlora Hokinsa moći će da se prati preko live streama na YouTubeu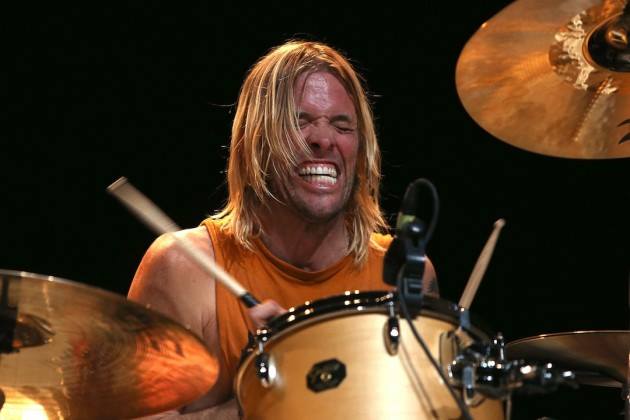 U Londonu će se 3. septembra održati tribute koncert u ;ast prerano preminulog bubnjara Tejlora Hokinsa. Fanovi koji neće moći da prisustvuju koncertu na Vembliju, imaće priliku da prate nastup preko live streama na MTV YouTube kanalu ili Pluto TV. Muzički spektakl u čast neprežaljenom bubnjaru počeće u 17.30 sati po našem vremenu.
Na tribute koncertu u Londonu nastupaće neka od najvećih rock imena, a među njima su: Džon Pol Džons (Led Zeppelin), Liam Galager, Rodžer Tejlor i Brajan Mej (Queen), Krist Novoselić, Džoš Hom i Alan Johanes (Queens of the Stone Age), Kris Rok, Dejv Šapel, Nandi Bušel, Trevis Barker, Brajan Džonson (AC/DC), Nil Rodžers, Stjuart Koplend (The Police), Volfgang Van Halen, Kris Čejno (Jane's Addiction), Lars Ulrih (Metallica), Džejm Gang, Keša,Džođ Fris, Vajolet Grol. Uz njih, svoj doprinos koncertu daće i Tejlorov sin, Šejn Hokins.
Uz londonski tribute koncert, u Los Anđelesu na kraju septembra muzičari će takođe nastupati u čast Hokinsa. 27. septembra u Kia Forumu za njega će svirati Majli Sajrus, Čad Smit (RHCP), Travis Barker, Gizer Batler (Black Sabbath), Džo Eliot (Def Leppard), Lars Urlih (Metallica), Sebastian Bah i drugi. 



View this post on Instagram

Da podsetimo, Tejlor Hokins preminuo je sa samo pedeset godina krajem marta. Pronađen je mrtav u svojoj hotelskoj sobi u Kolumbiji tokom turneje Foo Fightersa. U Hokinsovom telu je posle smrti pronađeno čak 10 različitih psihoaktivnih supstanci zbog kojih je preminuo. Foo Fighters otkazali su sve koncerte posle njegove smrti, a svoj su fokus sada, uz porodicu Tejlora Hokinsa, usmerili na organizovanje tribute koncerata.