Mančester očima ne veruje… Reper postavio reklamu preko kultnog murala Ijana Kertisa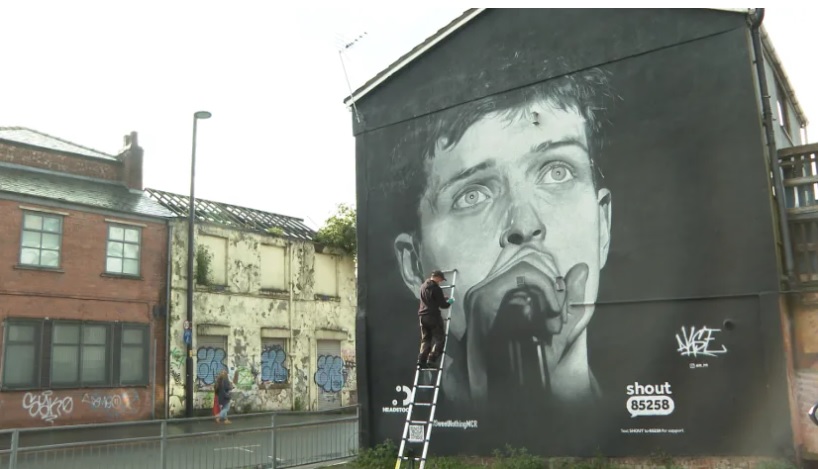 Reklama koja najavljuje novi album "Close to Home" repera iz Mančestera Aitcha, osvanula je preko murala s likom pokojnog frotmena grupe Joy Division Ijana Kertisa, što je izazvalo opšte zgražavanje javnosti.
Mančesterski reper Aitch izvinio se pošto je reklama koja promoviše njegov novi album "Close to Home" osvanula preko omiljenog murala pokojnog heroja rodnog grada, frontmena Joy Divisiona.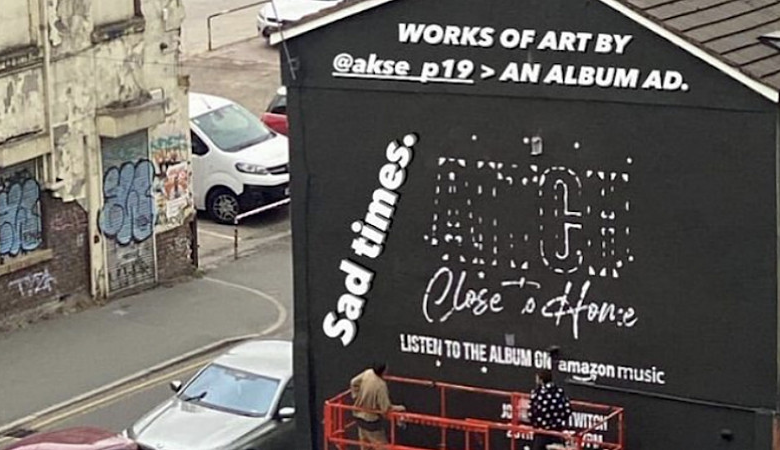 Reklama, koja se nalazi na Port Streetu u Mančesterskoj severnoj četvrti, pojavila se 16. avgusta, neposredno pre izlaska reperovog albuma najavljenog za petak 19. avgust. Aitch je posle reakcije brojnih obožavalaca grupe Joy Division na društvenim mrežama objavio izjavu na Twitteru uz obećanje da će popraviti mural.
"Ispalo je da je kultni mural Ijana Kertisa na Port Streetu prekriven reklamom za moj novi album. Ovo je prvi put da čujem za ovo. Ja i moj tim ćemo ovo uskoro popraviti. Ni na koji način ne bih želeo da pokažem nepoštovanje prema lokalnom heroju kao što je Ijan". objavio je putem Twittera Aitch koji je takođe tvrdio da ga niko nije konsultovao oko lokacije ove reklame.
UPDATE: As soon as we found out what had happened, we contacted @Akse_P19 re: recommissioning of the original mural and we're working closely with @ManCityCouncil. Wall owners permission needs to be obtained before original mural can be reinstated.

— NQ (@thisisnq) August 17, 2022
Kertisov kolega iz benda Joy Division, Piter Huk, odgovorio je Aitchu ovim tvitom: "Hvala ti @OfficialAitch sjajan gest".
Mural Ijana Kertisa nastao je u oktobru 2020. Naslikao ga je grafiti umetnik Akse P19, a urađen je po fotografiji Kertisa koju je snimio belgijski fotograf Filip Karli. Oslikan je kao inicijativa za podizanje svesti o mentalnom zdravlju uz podrđku Gradskog veća Mančestera.
"Mural je postao kulturna znamenitost i toliko je značio ljudima iz Mančestera i šire", napisao je kasnije Akse na svojim službenim društvenim kanalima i dodao: "Ne treba puno zdravog razuma da bi se shvatilo da je ovaj mural treblo da ostane zbog onoga što predstavlja i zastupa".