Klinci masovno "kenseluju" Metallicu… Tiktokeri Hetfilda i ekipu optužuju za nacizam i rasizam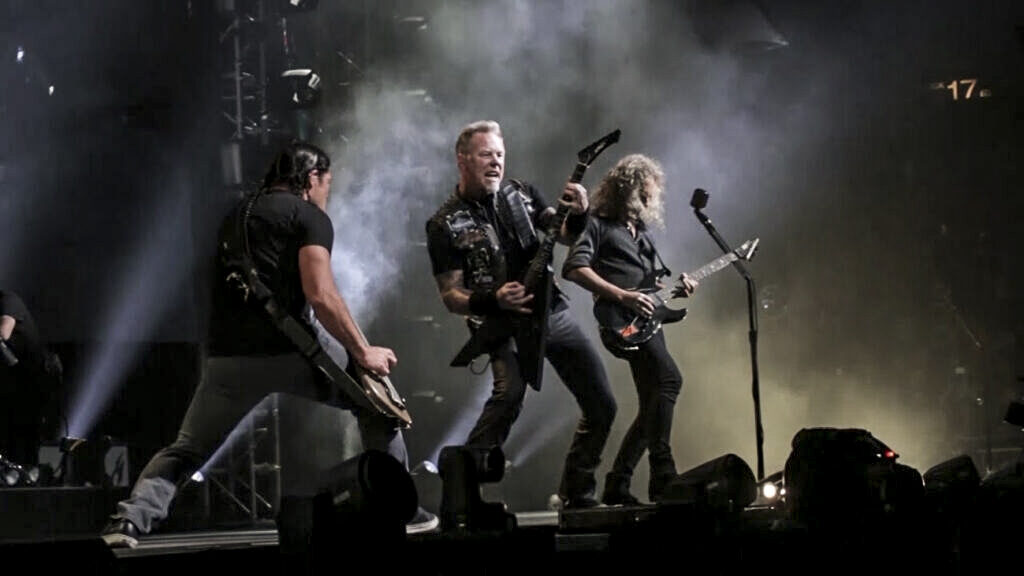 U vreme kada je "Master Of Puppets" ponovo u žiži zahvaljujući seriji "Stranger Things"  bilo je za očekivati  da će zahvaljujući tome bend stvoriti novu generaciju fanova. I tako je i bilo.
Ali… sada bi Metallica mogla da bude "kanselovana" od te iste nove punblike.
Naime, na TikToku je osvanuo video na profilu izvesne Serene Trublad u kojem ona objašnjava problematično ponašanje članova Metallice. Naravno, video je vrlo brzo postao viralan.
U tom videu,možemo da vidimo bivšeg basistu benda, Džejsona Njusteda, koji se na pozornici pozdravlja nacističkim pozdravom. Pored toga, spominju se šale koje su članovi benda zbijali posle smrti Kurta Kobejna, a optužbama nema kraja jer je Džejms Hetfield u istom videu prozvan zbog rasizma.
Sporna situacija bila je kad su Metallica i Guns N' Roses bili zajedno na turneji, a u jednom se videu snimljenom za vreme iste čuje Hetfield koji za Ice-T-a koristi pogrdnu reč za crnce.
Na snimku se čak može videti i deo MTV vesti gde se govori da je Eksl Rouz takođe optužio Hetfielda za rasizam. Inače, Eksl je i sam bio u centru pažnje zbog rasizma, odnosno korištenja pogrdne reči za ljude crnačke rase u pesmi Guns N' Rosesa "One In A Million".
Naravno, na spominjanje Eksla u tom videu reagovali su ljudi komentarima da se "on ne može koristiti kao izvor za "otkazivanje" Metallice jer je doslovno jedna od najgorih osoba u industriji".
not axl rose being used as a source for metallica getting canceled,, he's literally known as one of the worst people in the industry????

— ✧ (@thrashoatmeaI) August 8, 2022
I think my favorite thing about the Metallica situation is Axl being used as a source ????

— waylon ✡︎ רְאוּבֵן (@DanishGremlin) August 7, 2022
Na Twitteru su očekivano vrlo brzo osvanuli komentari na situaciju, a u njima stoji kako ništa na Twitteru trenutno nije smešno kao Metallica koja postaje otkazana zbog TikToka, zatim da se otkazivanje Metallice moglo očekivati zbog "Stranger Thingsa", a naravno da se i spominje činjenica da su se članovi benda promenili.
So Metallica is getting cancelled for being drunks who said stupid crap in the 80s and 90s so I made this meme pic.twitter.com/T63Itg6pah

— RealJiroSomer (@JiroSomer) August 7, 2022
@ stranger things fans who just bought metallica merch, tickets etc and don't want them anymore: i will gladly help you get rid of them, just give me your address, leave them at the door and i promise you won't have to deal with them anymore

— anto ⁕ ???? (@chiliangelis) August 7, 2022
The fact metallica welcomed and defended all the new fans that came from the stranger things fandom and they've gone and THROWN IT BACK IN THEIR FACES… pic.twitter.com/xFYeFTaHKR

— johnny | ZICK ZACK (@Jaymzbrainrot) August 7, 2022
metallica getting cancelled by stranger things fans was extremely predictable, it was nice while it lasted i guess

— Ella Carmel (@5ftjewishbitch) August 7, 2022