King Princess objavila video singl "Let Us Die" posvećen pokojnom bubnjaru Foo Fightersa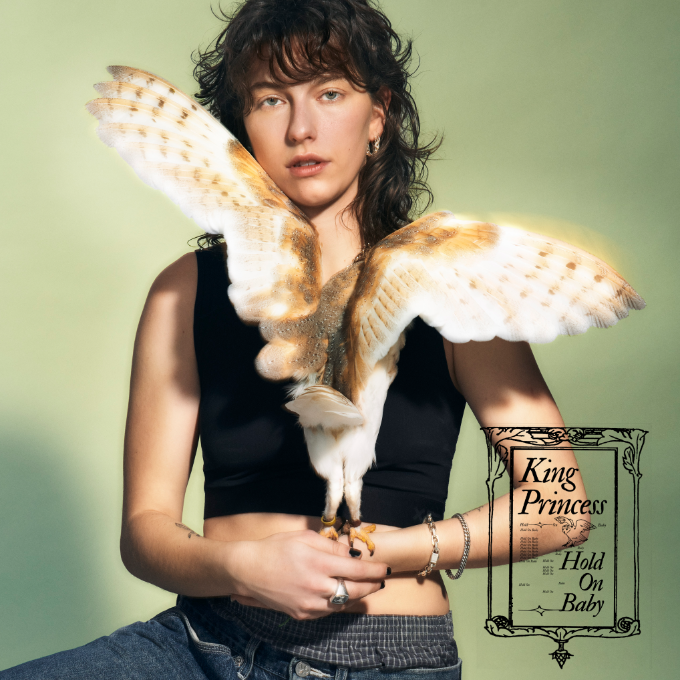 King Princess je objavila drugi studisjki album pod nazivom "Hold On Baby" (Zelig Records/Columbia Records).
Vodeći singl sa novog izdanja je pesma "Let Us Die" koja je posvećena pokojnom bubnjaru Foo Fightersa – Tejloru Hokinsu.
Album je producirala zajedno sa Markom Ronsonom, a uz njih dvoje produkciju potpisuju i Itan Gruska, Aron i Brus Desner (iz grupe The National), Dejv Hamelin, Šon Everet i Tobias Džeso Jr, dok su svoj doprinos  dali: Zak Fogarti, Emi Alen i Fousheé.
Rođena i odrasla u Bruklinu, King Princess je vokalistkinja, multi-instrumentalistkinja, kompozitorka, tekstopisac i producent, koja se probila odom queer istoriji, "1950".
Ovaj singl joj je i dalje najveća referenca i sa njim je ostvarila svoj prvi platinasti tiraž. Njen debi album "Cheap Queen" ( u koprodukciji Ronsonove etikete Zelig Records i Columbia Records, 2019 ), otvorio joj je kapije prestižnih svetskih muzičkih festivala, i doneo joj  rasprodatu solo turneju.
King Princess će posle gotovanja na letnjim festivalima po Americi, krenuti na solo turneju, ali će se pojaviti i kao gošća na koncertima bendova Red Hot Chilly Peppers, The Strokes i Florence + The Machine.