Nikad nama dosta zombija… Snima se spin-off kultne serije "The Walking Dead"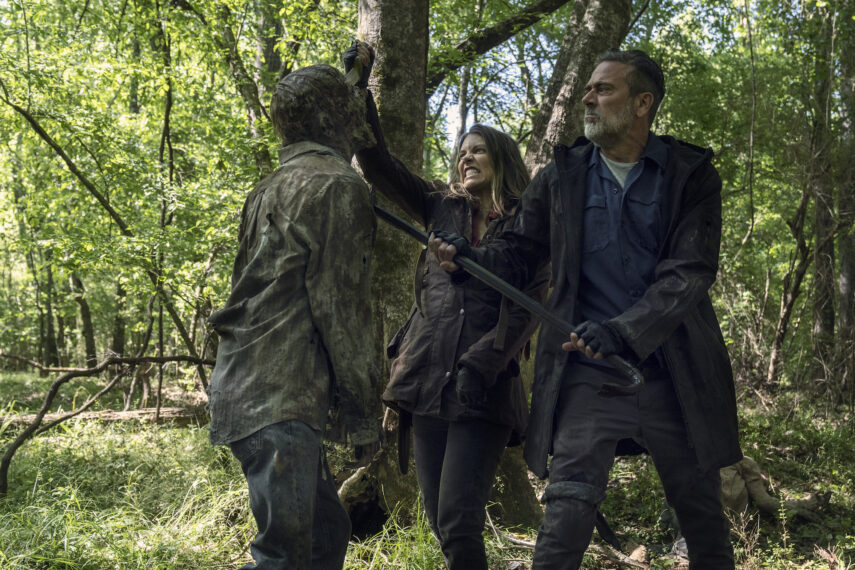 Američka televizijska mreža AMC najavila je spinof popularne serije "Okružen mrtvima" (The Walking Dead), a u jednoj od uloga naći će se i poznati glumac Željko Ivanek, rođeni Ljubljančanin.
"Isle of the Dead" trebalo bi da počne da se prikazuje tokom sledeće godine, a pratiće likove iz originalne serije Negana i Megi dok se bore protiv zombija. Nova serija će predstaviti Menhetn kao ostrvo "davno odsečeno od kopna" koje je nastanjeno i živima i mrtvima. Prva sezona imaće šest epizoda, koje će biti prikazane na kanalima AMC i AMC+.
Zvezde serije "The Walking Dead" Loren Koen i Džefri Din Morgan ponoviće svoje uloge kao Megi i Negan, dok će scenarista i izvršni koproducent Ilaj Horn biti šouraner serije.
– Pozadina je neverovatna, ali priča koju je Ilaj spremio još je bolja. Vežite se, ljudi, "Isle of the Dead" ponovno će osmisliti "The Walking Dead" univerzum. Veliko hvala Denu Mekdermotu, Skotu Gimplu i AMC-ju što su nas primili nazad. Jednostavno ne možemo da dočekamo – rekao je Morgan. 
We're excited to welcome the newest members of the #TWDFamily! pic.twitter.com/jM7oPsJZ46

— The Walking Dead on AMC (@WalkingDead_AMC) July 26, 2022
U seriji će se u zasad nepoznatoj ulozi naći i poznati slovenački glumac Željko Ivanek, potvrdili su na službenim stranicama. Ivanek je rođen u Ljubljani, a u Sjedinjene Američke Države s roditeljima je emigrirao kada je imao tri godine. Pohađao je Univerzitet Jejl, ali i londonsku Akademiju muzičkih i dramskih umetnosti, na kojoj je diplomirao 1980.