Stomp, In From the Cold, BG Bagra i Brdo 29. jula u klubu Fest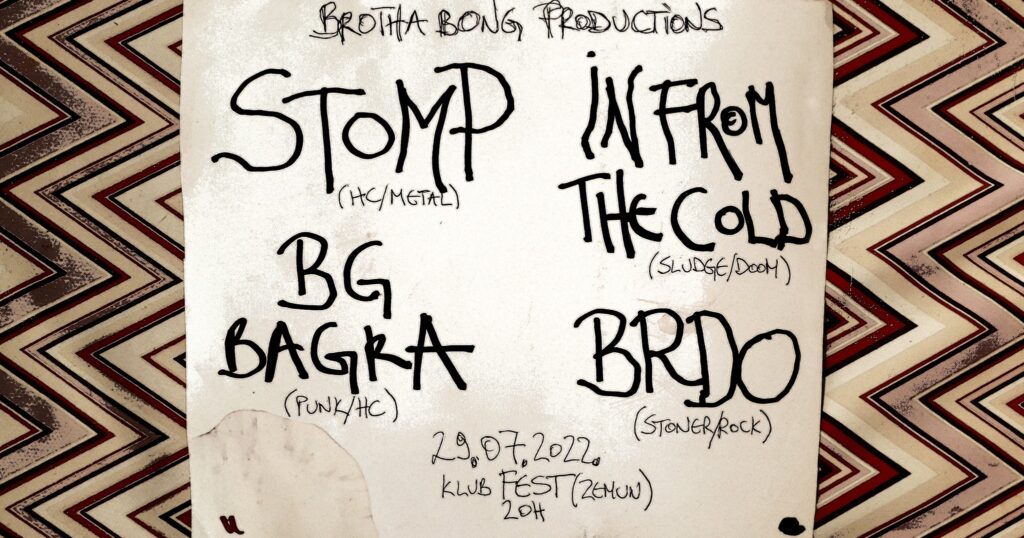 Nekoliko različitih generacija, predstavnika "težeg" zvuka dobro će "protresti" klub Fest sledećeg vikenda.
Dakle, petak, 29. jula u poznatom zemunskom klubu nastupiće bendovi: Stomp, In From the Cold, BG Bagra i Brdo.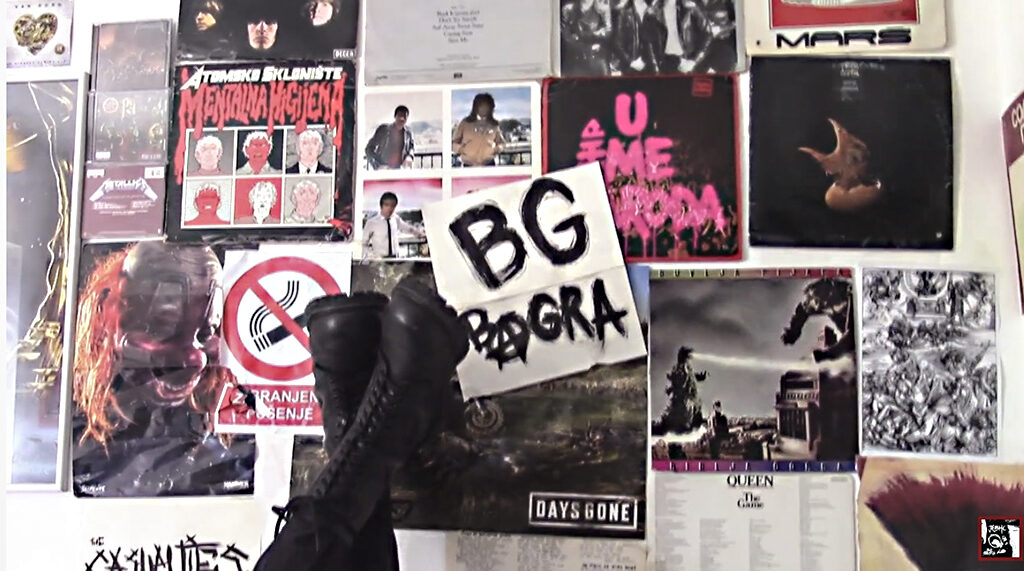 Stomp je pravi beogradski all-star bend, sastavljen od članova sastava Hitman, Eyesburn, Discord i Good Eye Closed.
Straight in ya face hardcore sa crossover metal/rock momentima. Za ne propustiti!
In From the Cold su veterani domaće scene. Jedni od pionira sludge/stoner zvuka na ovim prostorima. Prljavi, bučni, bezobrazni i masivno teški.
Trenutno promovišu svoje novo vinil izdanje pod nazivom "Isolation Blues".
BG Bagra – sveža, mlada street punk/hc ekipa koja je za kratko vreme skrenula pažnju na sebe sjajnim i beskompromisnim nastupima.
Početkom prošle godine objavili su album pod nazivom "JEBHC".
Brdo je nastalo iz pepela benda Rikošet. Neguje mirniju, kontrolisaniju svirku koja manirski podseća na desert/stoner rock tipa Nebula, Fu Manchu, Glasspack…
Upravo su završili snimanje svog albuma prvenca i taj materijal će predstaviti na nastupu u klubu Fest.
Svireka počinje u 20:00 časoca, a cena ulaznice iznosi 400 dinara.