One Love, One World… Dva sata dobrog regea uz The Wailers u Jevremovcu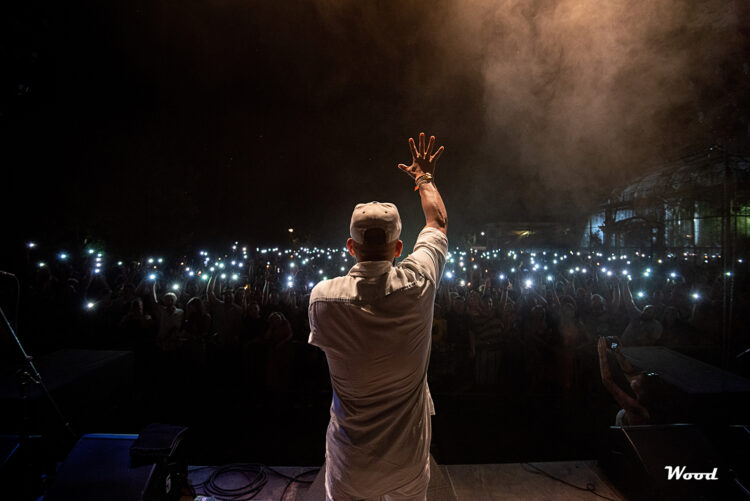 Poznati bend The Wailers, koji je, doduše, u drugačijem sastavu, davnih dana stekao svetsku slavu svirajući sa kraljem regea Bobom Marlijem, priredio je sinoć u beogradskoj Botaničkoj bašti sjajan koncert i pokazao da je i aktuelna postava više nego dostojna da nosi to ime.
Rege veče za nezaborav organizovano je povodom obeležavanja jubileja – 60 godina nezavisnosti Jamajke, postojbine ove vrste muzike.
Posetioce koji su se u sumrak okupljali zagrejao je Hornsman Coyote. Na kraju svog nastupa, sa specijalnim gostom, frontmenom Del Arno benda Jovanom Matićem, izveo je zajednčku numeru "Još uvek ima nade".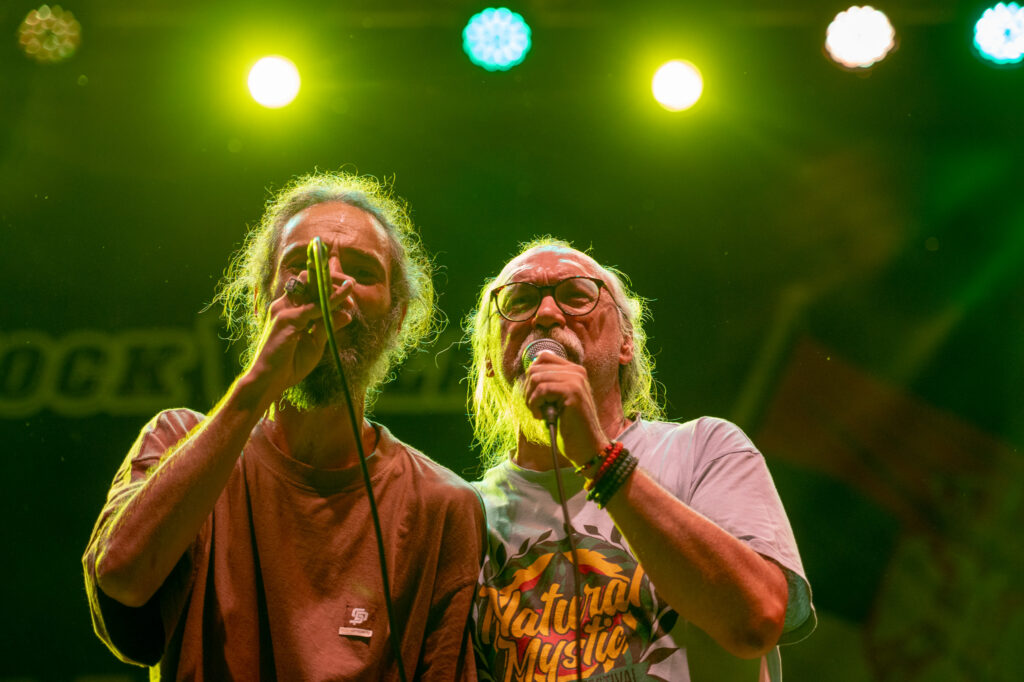 Prisutnima se zatim obratila ambasadorka Jamajke u Berlinu Denis Sili, a počasni konzul karipske države u Beogradu Mirko Miljuš pozvao je članove The Wailersa na binu.
The Wailers i u novoj postavi snimaju albume, ali, očekivano, okosnicu njihovog programa čine nezaboravne pesme iz repertoara Boba Marlija, koje su odavno upisane u istoriju rege muzike.
Sastav koji predvode Aston Baret Džunior i pevač Mičel Brunings  od prve numere "Lively Up Yourself" svakim tonom je pokazivao savršenu usviranost, a ujedno je i vrlo spontano, potpuno u duhu muzike, komunicirao sa publikom. Neretko se na srpskom moglo čuti "Belgrad, kako si?" i "Hvala puno, hvala puno"…
Nizale su se "Rebel Music", "Rastaman Vibration", a uz "I Shot the Sheriff" publika je iz sveg glasa pevala sa bendom.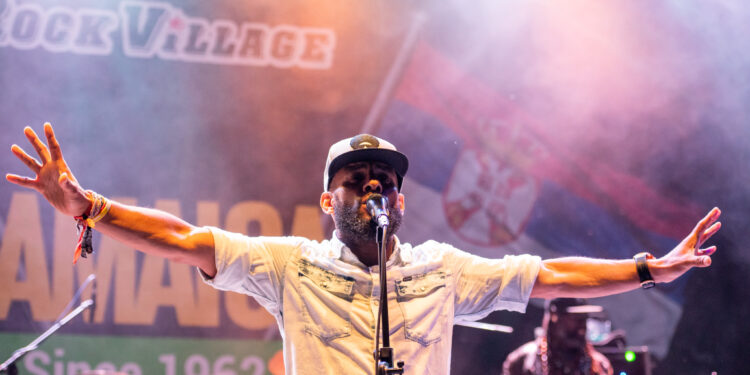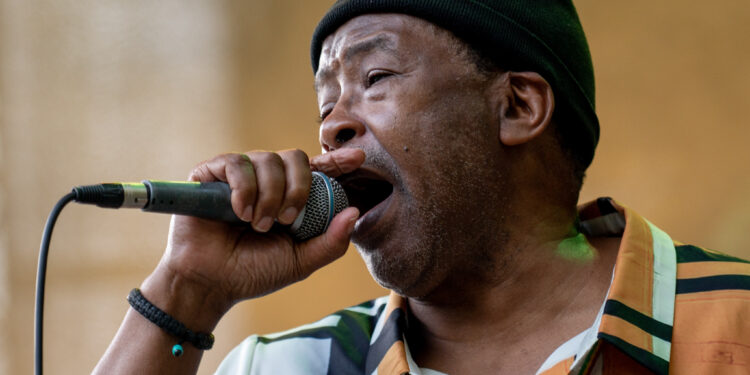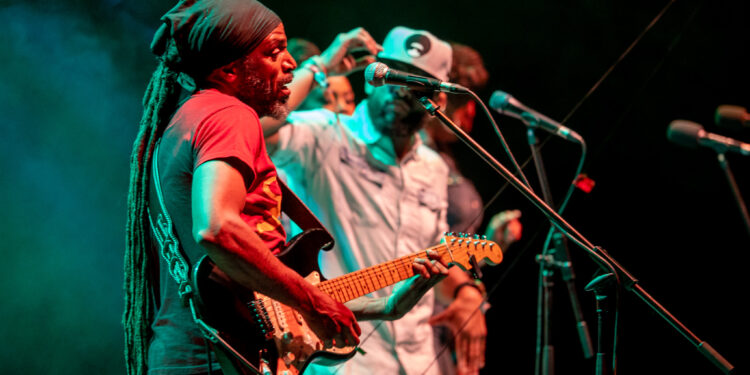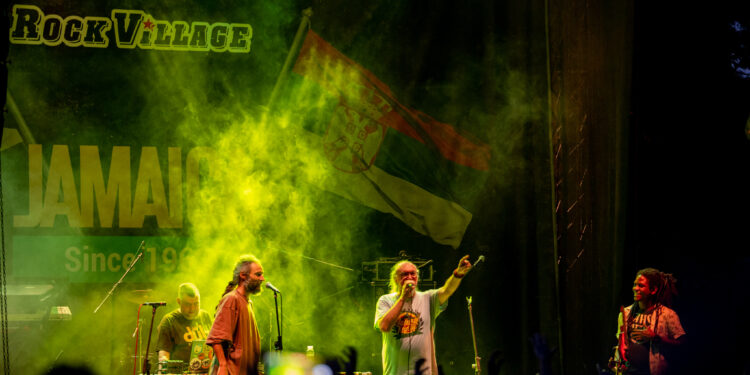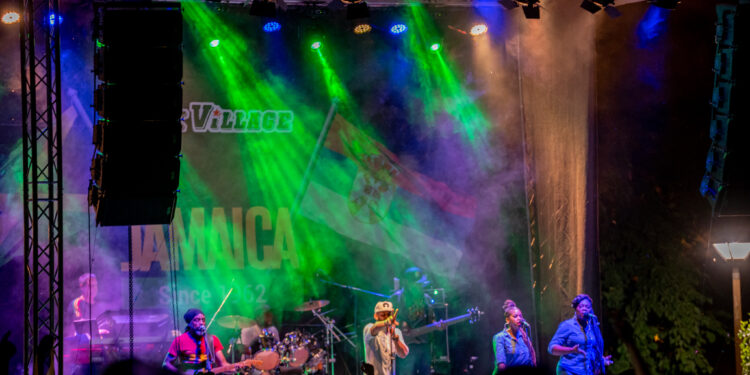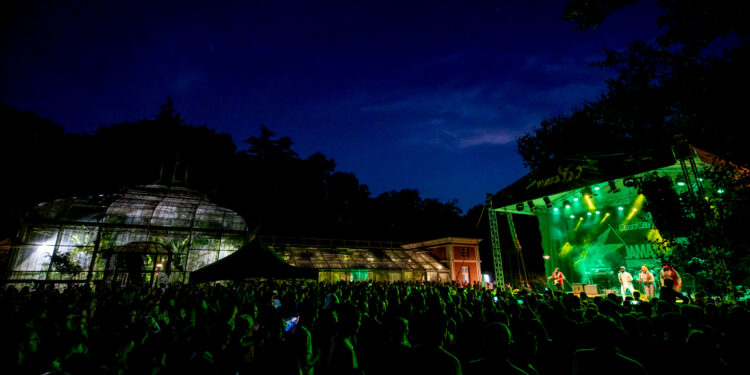 Raspoloženi Hornsman Coyote se ubrzo vratio na binu, kao gost, svirajući trombon. Publika i izvođači kao da su se u jedno stopili uz "No Woman, No Cry", "Buffalo Soldier", "Stir It Up", "Three Little Birds", "One Love"…
Za kraj zvaničnog dela odabrana je "Jamming". Publika je gromoglasno vratila Wailerse na bis, za koji su sačuvane "Redemption Song" i "One World", uz raskošnu, produženu verziju "Could You Be Loved".
Planirano je da se koncert tako završi, međutim, konzul Mirko Miljuš nije ostao imun na povike posetilaca da žele još. Popeo se ponovo na pozornicu, i zamolio Wailerse da se još jednom vrate.
Tek posle "Get Up, Stand Up", i "Exodus", ovo jedinstveno veče privedeno je kraju.