Maera, BG Bagra, Latebloom i Vapaj 15. jula u klubu Fest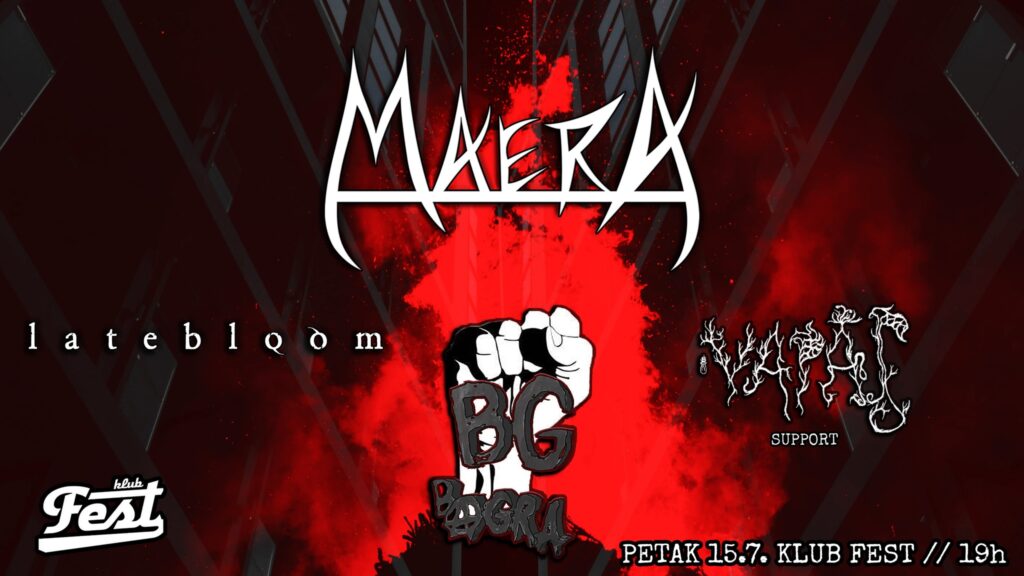 Maera (Beograd), BG Bagra (Beograd), Latebloom (Novi Sad) i Vapaj (Beograd) nastupiće u petak, 15. jula sa početkom u 19:00 časova u zemunskom klubu Fest.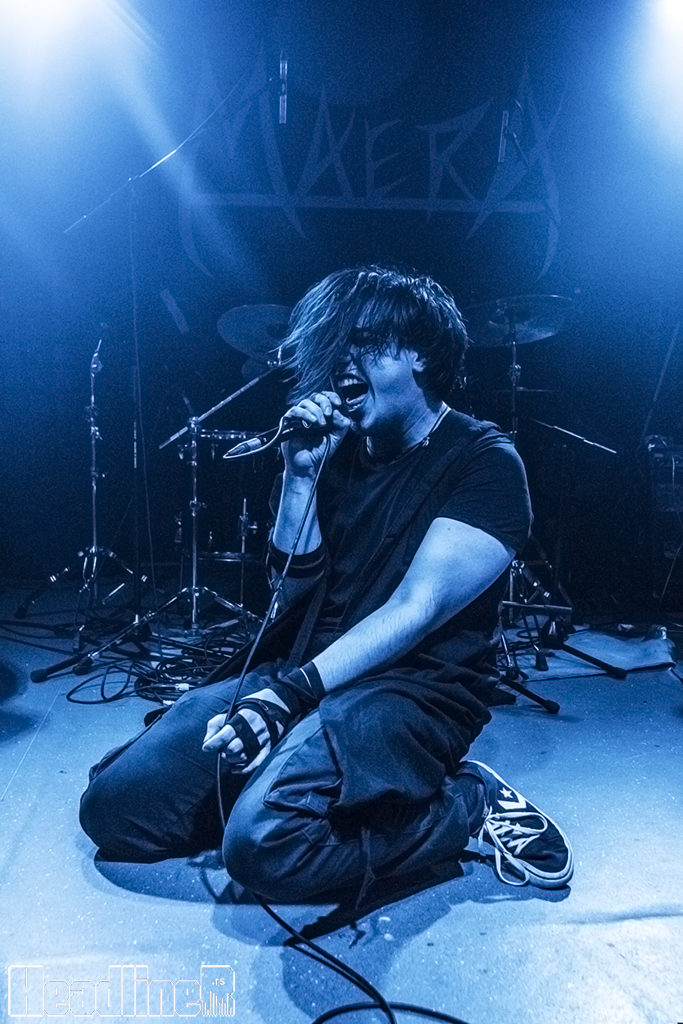 Maera je modern metal bend čiji zvuk nije definisan i limitiran žanrom, već je fokus na izražavanju emocija i umetničke slobode.
Ono što je u njihovom zvuku i pesmama konstantno je lirička i instrumentalna iskrenost u svojoj  najranjivijoj formi, kao i i preispitivanje sebe i svega što nas okružuje.
Nesvakidašnji zvuk u kombinaciji sa haotičnim nastupima je učinio da postanu jedan od jedinstvenih bendova na sceni.
Njihove pesme govore o nečijim najmračnijim momentima, takođe kritikujući društvo u kome živimo i otkrivajući njegove prave boje.
BG Bagra je mladi hardkor pank bend osnovan 2020. godine u Beogradu. Iza sebe imaju jedan tek objavljen album i mnoštvo svirki po Beogradu i okolnim gradovima.
Ekipu benda čine: Filip Bogdanović (vokal), Nikola Mišić (gitara), Mihailo Kljun (bass) i Andreja Stanković (bubnjevi).
Latebloom je novosadsko/inđijski metalcore bend nastao na proleće 2020. godine kao rezultat raspada nekadašnjeg benda Frozen Moonlight.
Bend je nastao u želji da se kombinuje moderni talas metal muzike zajedno sa soundtrackovima prilagodljivim za video igrice, filmove i slično. Inspirisani su mnogim izvodjačima kao sto su Motionless in White, Make Them Suffer, Slipknot, Billie Eilish, Hans Zimmer…
Vapaj je atmosferični blek metal bend iz Beograda. Do sada su objavili više izdanja: "Devoured by jackals of death", "Raspad Carstva Nebeskog", "Bog bez lica", "Realms of lust"…
Cena ulaznice iznosi 300 dinara.