Nova epizoda serije "Stranger Things" srušila Netflix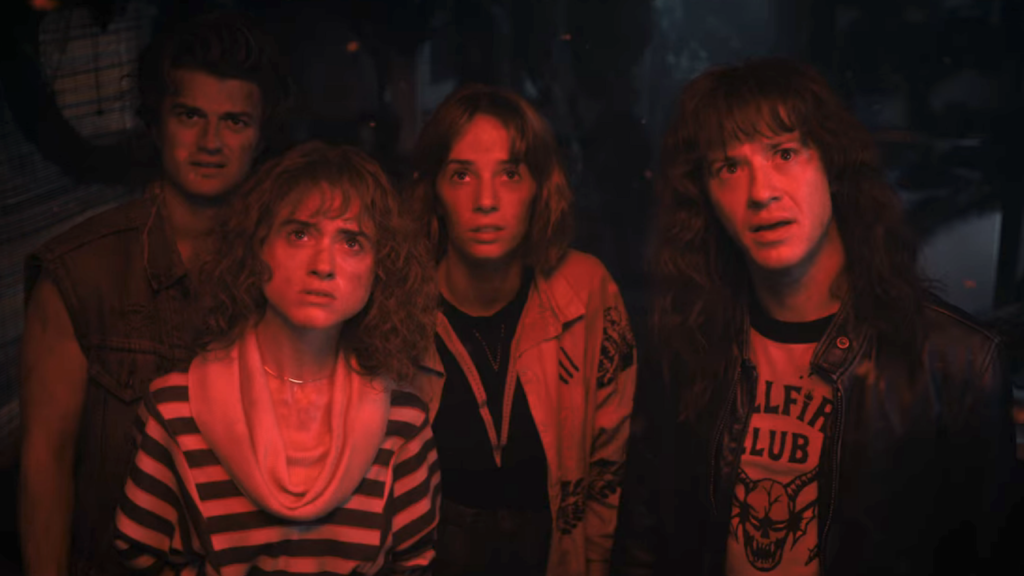 Neizvesnost da saznamo sudbinu bivših i sadašnjih stanovnika Hokinsa je okončana, jer je konačno dostupan drugi deo četvrte sezone serije "Stranger Things". Nimalo neočekivano, samo nekoliko minuta posle premijere Netflix se srušio.
Dugo iščekivani završetak četvrte sezone serije "Stranger Things" juče je osvanuo na Netflicu, ali samo nekoliko minuta pošto su stigle poslednje epizode, streaming servis se srušio uz poruku korisnicima: "Molimo pokušajte ponovo kasnije". Tehničke poteškoće dokaz su koliko su obožavaoci uzbuđeni da saznaju šta će biti s njihovim omiljenim junacima, a pad streaming servisa naveo je mnoge uznemirene korisnike da odu na Twitter i podijele vesti o svojim problemima.
"Prošlo je pet minuta, kako smo već srušili Netflix?", napisao je jedan korisnik, dok je drugi dodao: "Nisam upravo odbrojavao sekunde kao da je Nova godina da bi se Netflix srušio".
I did not just count down the seconds like it's New Years for Netflix to crash #StrangerThings pic.twitter.com/uP6Vylac6p

— idk (@squidwardsprof1) July 1, 2022
Stranica DownDetector potvrdila je više od 700 izveštaja o tehničkim problemima korisnika Netflixa oko 9 ujutru, a čini se da su u većini slučajeva oni u međuvremenu otklonjeni.
"Stranger Things" drži Netflix rekord u odgledanim minutima. Samo tri dana posle objave četvrte sezone serija je dostigla ogromnih 287 miliona sati gledanja, dok je "Bridgerton" dotad držao rekord od 193 miliona sati.