Posle više od tri decenije Stivi Vaj i Dejvid Koverdejl ponovo zajedno na sceni…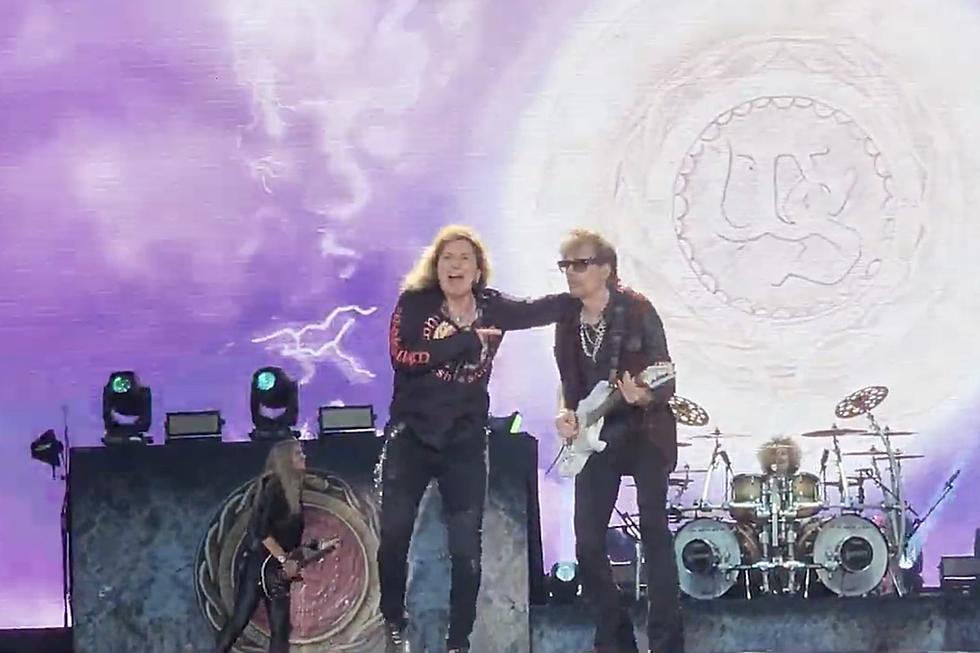 Legendarni gitarista Stivi Vaj pridružio se Whitesnakeu na bini 23. juna na Hellfestu Francuskoj, kako bi zajedno izveli pesmu "Still Of The Night".
Video snimak njegovog pojavljivanja napravili su fanovi u publici.
Thank you @hellfestopenair! We have a few more shows in France, then on to Germany, Austria & Italy! pic.twitter.com/GQjwXPUqO9

— Steve Vai (@stevevai) June 25, 2022
Vaj je imao kratak staž u Whitesnakeu pre više od tri decenije, pošto je svirao na albumu grupe iz 1989. "Slip Of The Tongue".
Ovaj njegov iznenadni nastup je dobro došlo i samom bendu, s obzirom da jedan od dvojice gitarista – Reb Bič – nije svirao na nekoliko poslednjih koncerata iz nepoznatih razloga, ali drugi gitarista Džoel Hoekstra je na Twitteru saopštio da se nada da će se Reb vratiti uskoro i dodao da nikome ne nedostaje kao njemu. 



View this post on Instagram
Još u avgustu 2020. Vaj, pevač Dejvid Koverdejl, gitarista Adrijan Vandenberg, basista Rudi Sarco i bubnjar Tomi Odridž ponovo su se okupili, doduše virtuelno,  prvi put otkako su završili svetsku turneju "Slip Of The Tongue" – zbog sesije pitanja i odgovora pre emitovanja live streama legendarnog koncerta benda "Live At Donington".
Da podestimo, Whitesnake će u Beogradu nastupiti 6. jula na stadionu Tašmajdan. Više informacija o koncertu pronađite ovde.
To feel David's energy on the stage again, and Tommy Aldridge's slamming beats, and to finally be able to jam with my friend @joelhoekstra13 and the rest of the "Snakes" in front of 45,000 people was just electrifying. Deep appreciation to all. 2/2 pic.twitter.com/E8k4hrzS5x

— Steve Vai (@stevevai) June 24, 2022