Peace and Music… Vojvođanski Woodrock festival ovog vikenda u Srbobranu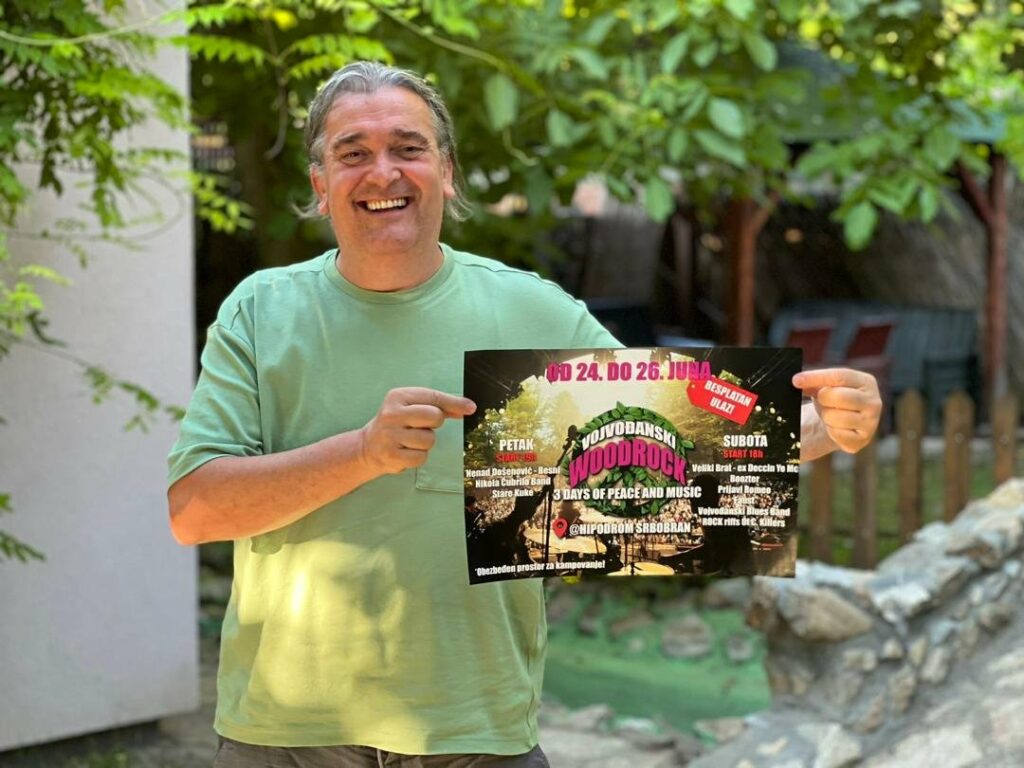 MK Woodstock u saradnji sa RNR Records, Time Machine Music TV i The Kid's Room Production, organizuje prvi Vojvođanski Woodrock.
Vojvođanski Woodrock festival je trodnevna manifestacija sa ciljem afirmacije rok kulture u svom najrealističnijem obliku.
Publika koja bude došla na ovaj hepeningu, moći će da čuje respektabilan broj novih, nekih više nekih manje afirmisanih sastava, ali sasvim sigurno bendova sa originalnim pristupom, stavom i konceptom.
Festival će se održati u Srbobranu na hipodromu, a ulaz za sve posetioce je slobodan. Takođe je i obezbeđen prostor za kampere sa šatorima. Ko želi da rezerviše smeštaj može na ovom linku.
Iz svih pravaca na ulasku u Srbobran će put do hipodroma biti obeležen belim strelicama.
Za binu, ozvučenje i rasvetu biće zadužen – The Kid`s Room production – Attila Tóth, moderatori će biti Branimir A. Lokner i Predrag Jovanovic, a voditelj programa – Branimir A. Lokner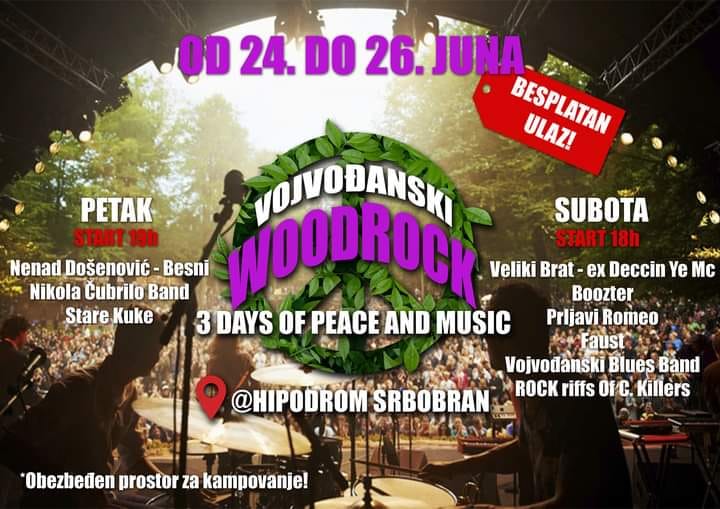 Program Vojvođanskog Woodrock festivala
Petak, 24. jun – početak od 19:00 časova
Grešnici
Nenad Došenović – Besni
Nikola Čubrilo Band
Stare Kuke
Subota, 25. jun – početak od 18:00 časova
Veliki Brat – ex Deccin Ye Mc
Boozter
Prljavi Romeo
Faust – Subotica
Vojvodjanski Blues Band
ROCK
Himna Vojvođanskog Woodrock festivala…