Queen objavili na YouTubeu kompletan koncert iz Harkova iz 2008. kako bi prikupili sredstva za pomoć Ukrajini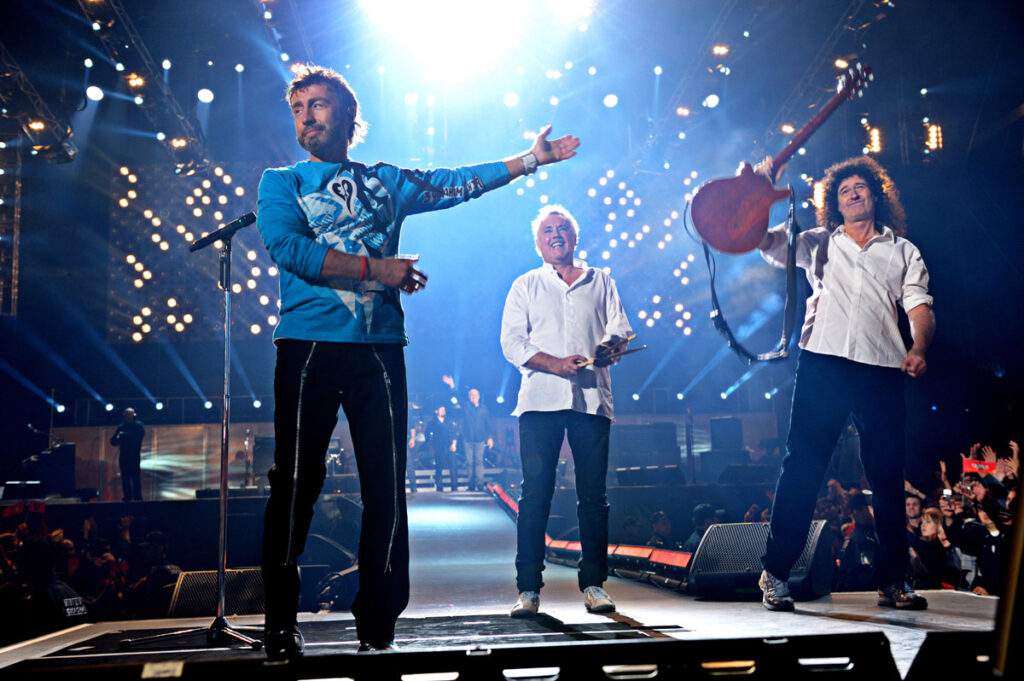 Brajan mej i Rodžer Tejlor iz grupe Queen na YouTube su postavili kompletan koncert 'Queen and Paul Rodgers Live in Ukraine' koji su 2008. godine sa Polom Rodžersom održali u gradu Harkovu u Ukrajini, a sve kako bi prikupili što više sredstava za pomoć Ukrajini.
Bend je svirao u Ukrajini s Polom Rodžersom toekom turneje 'Rock the Cosmos Tour' nakon čega je objavljen live album i propratni DVD koji su objavljeni sledeće godine. Svi obožavaoci koji su u streamingu gledali njihov dvosatni set zamoljeni su da doniraju UNHCR Agenciji UN-a za izbeglice.
Brajan Mej podelio je i fotografiju sa tog koncerta na Instagramu još u februaru i napisao: "Toliko sjajnih uspomena na sjajna vremena u Ukrajini. Ova fotografija snimljena je tokom nezaboravne večeri na Trgu slobode u Harkovu 2008. Čini se neverovatnim da bi miran život Ukrajine mogao biti tako besmisleno razbijen u 21. veku. I nepodnošljivo je da svet može samo da gleda i dopusti da se to dogodi. Svi molimo za mir za vas, dragi prijatelji".
Najavljujući prikupljanje sredstava Brajan Mej i Rodžer Tejlor napisali su na Instagramu: "U septembru 2008. Queen i Pol Rodžers odgovorili su na poziv ukrajinske fondacije ANTIAIDS kako bi se obratili mladima u zemlji s porukom 'Don't Let AIDS Ruin Your Life'. Tom prilikom su održali besplatni koncert za podizanje svijesti o AIDS-u 'Life Must Go On' na istorijskom Trgu slobode u Harkovu za više od 350.000 ljudi uživo i izuzetno brojnu televizijsku publiku od više od 10 miliona gledalaca koji su pratili njihov nastup". 



View this post on Instagram
"Bend se seća tog događaja kao nezaboravnog iskustva… jedne od onih rijetkih stvari u životu za koje znate da ih nikada nećete zaboraviti. Susret u muzici, ali i okupljanje u borbi protiv zajedničkog neprijatelja… Danas, s miliionima ukrajinskih izbeglica kojima je potrebna hitna humanitarna pomoć od druge nevolje, Queen se vraća u svoj istorijski trenutak uz specijalnu projekciju na YouTubeu s ciljem prikupljanja donacija za UNHCR-ove napore da pomognu".