Da li je "Rattle and Hum" ipak najbolji koncertni film u istoriji? Mnogi bi se zakleli u to..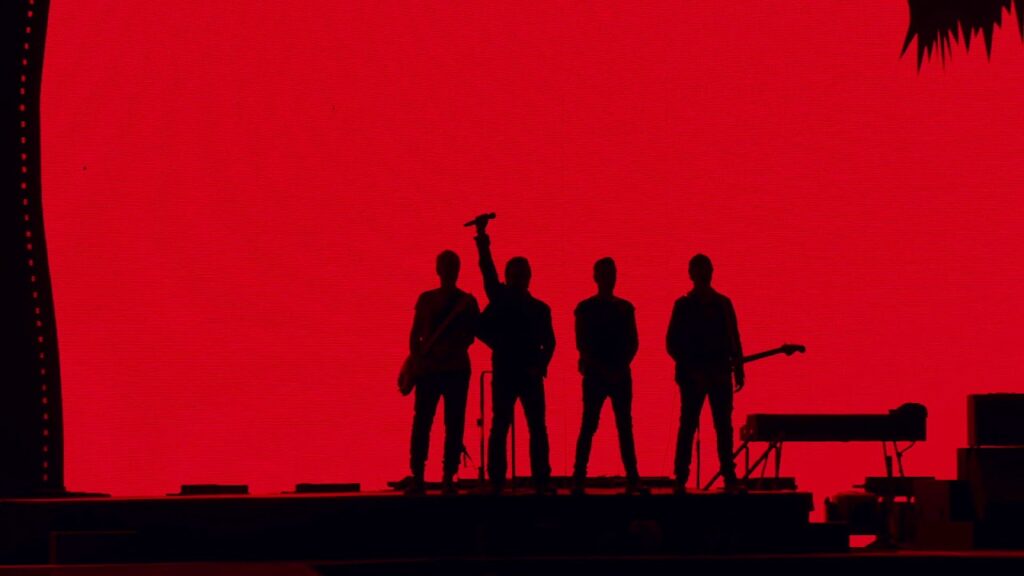 Pre tačno 33 godine u Dablinu je premijeru imao jedan od najvećih koncertnih filmova svih vremena – "Rattle and Hum".
"Rattle and Hum", koncertno filmsko iskustvo jedne od najvećih rock grupa današnjice (ma šta ko o tome mislio), irskih zimzelenih velikana U2, dokumentaristički je osvrt na njihovu američku turneju gde su američkim fanovima predstavili svoj album "Joshua Tree".
Realno, kao filmsko iskustvo, njegov kvalitet je upitan, jednako kao i smisao. Ustvari, potreba Edža, Bona, Lerija i Adama da u prelomnom momentu svoje uspešne karijere, okrenu svoj pogled prema muzičkim korenima i dokumentuju svoju fascinaciju kolevkom rock and rolla i bluesa, pa je upakovanu ponude tržištu, čini se kao providan marketinški trik.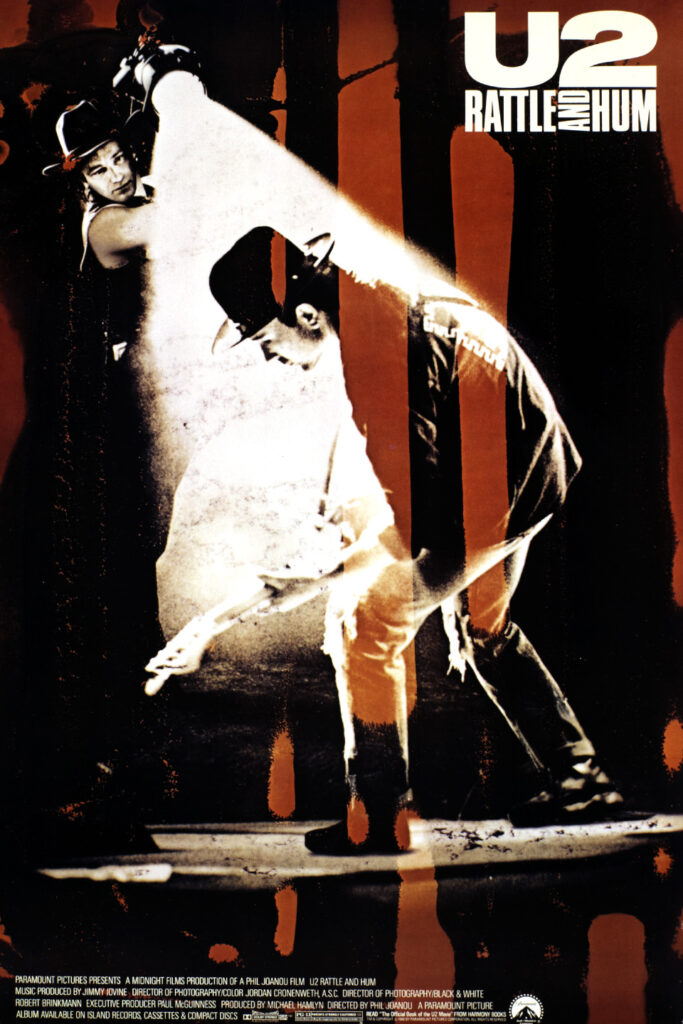 Međutim, s obzirom na to da ovaj materijal nema smisleni scenario osim svedočanstva velike rock grupe iz njene posete Sjedinjenim državama kao i susretima s brojnim kultnim mestima i ljudima (Graceland, B.B. King), možemo više da ga posmatramo kao koncertni materijal dopunjen intervjuima i backstage dešavanjima uoči, tokom i posle brojnih održanih koncerata, a namenjen prvenstveno njihovim muzičkim fanovima. Kroz čitav film pratimo, dakle, U2 na njihovom proputovanju Amerikom, suočeni s otkrivanjima novih/starih muzičkih uticaja, a sve kroz snažna koncertna iskustva dotadašnjeg preseka karijere koja čini snažnu veznu između njihovog odmaka od 80-tih, i kretanjem ka uspešnim 90-tim godinama gde grupa zakoračuje u alternativniji pristup muzici. "Ratlle and Hum" je definitivno materijal koji okrunjuje veliku rock epohu u karijeri grupe U2, ali i zapečaćuje i ostavlja novijim naraštajima kao prelepu muzičku slikovnicu ne samo fanovima, već svakom ko poštuje kvalitetnu muziku.
Jer, ono što je najvažnije od svega – "Helter Skelter", "Van Diemen's Land", "Desire", "Exit", "Gloria", "I Still Havent Found What Im Looking For", "Freedom For My People / Silver and Gold", "Angel of Harlem", "All Along the Watchtower", "In Gods Country", "When Love Comes to Town", "Heartland", "Bad", "Ruby Tuesday", "Sympathy For the Devil", "Where the Streets Have No Name", "MLK", "With or Without You", "The Star-Spangled Banner", "Bullet the Blue Sky", "Running to Stand Still", "Sunday Bloody Sunday", "Pride (In the Name of Love)", i "All I Want is You" nisu pesme koje treba samo čuti. Treba ih i videti.
HL/Izvor: popcorn.hr