Foo Fighters održali prvi koncert u punom kapacitetu Madison Square Gardena od početka pandemije… ali samo za vakcinisane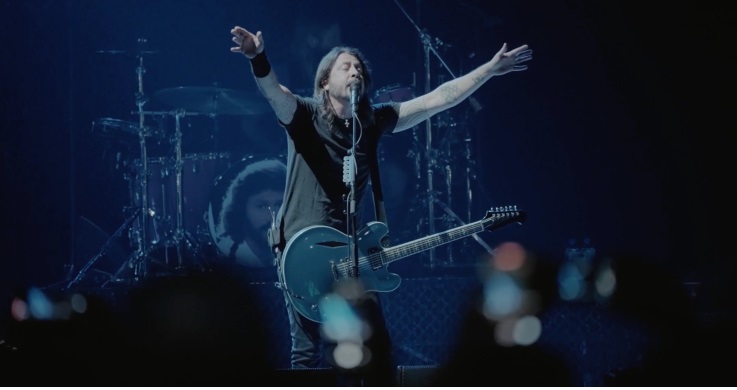 Foo Fighters nastupili su u nedelju pred potpuno vakcinisanom publikom na prvom koncertu u areni punog kapaciteta u Njujorku od početka pandemije koronavirusa.
Bend je izašao na pozornicu u Madison Square Gardenu pred više od 15.000 fanova, što je bio jedan od prvih velikih događaja koji je održan otkako je Njujork prošle nedelje ukinuo većinu ograničenja vezanih za COVID.
Foo Fighters posvetili su svoju MSG svirku pokojnom stejdž menadžeru Endiju Polardu, koji je sa bendom radio više od 12 godina. Polar je preminuo prošče sednice.
Fanovi benda morali su da pokažu dokaz o vakcinaciji pre nastupa da bi ušli. Trenutna politika benda o sviranju u potpunosti vakcinisanoj publici izazvala je određene reakcije, s obzirom da se mala grupa antivaksera takođe okupila ispred MSG-a.
Foo Fighters otvorili su svoj MSG nastupu trilingom hitova – "Times Like These", "The Pretender" i "Learn To Fly" – i odsvirali brojne numere sa svog najnovijeg albuma "Medicine at Midnight".
Bend je kasnije pozvao na scenu pozvao komičara Dejva Šapela da da njima izvede obradu Radioheadovog "Creep", a odsvirali su i obrade "Somebody To Love" grupe Queen i, prvi put, obradu Bee Geesa "You Should Be Dancing". Ovom obradoma najavili su i novi album pod svojim disko alter-egom The Dee Gees.
Pogledajte nekoliko snimaka koje su fanovi napravili na ovom koncertu:
And in their encore, here's Foo Fighters covering The Bee Gees' "You Should Be Dancing" pic.twitter.com/NmVkiji59c

— Brian Hiatt (@hiattb) June 21, 2021
… the @foofighters unveil the "dee gees" for the first time. pic.twitter.com/acLyLa6KbC

— fake nick ramsey (@nick_ramsey) June 21, 2021
Wow the @foofighters are unreal. #FFMSG pic.twitter.com/EnJ18TFRqS

— meaghan (@meaghanmariaa) June 21, 2021
Feels so good to be in a crowd listening to live music again. #FooFighters #madisonsquaregarden pic.twitter.com/v6GGt5lUH9

— johnny karate (@jwolsen311) June 21, 2021
… @foofighters close a 2.5 hour set with "best of you." pic.twitter.com/3J3CezVNmu

— fake nick ramsey (@nick_ramsey) June 21, 2021
Hell of a return to normality ???????? #FooFighters pic.twitter.com/r2sglHR1ks

— Rohan Krishnan (@rokrishnan) June 21, 2021
"If we can keep our fucking shit together we can do this more often" – Dave Grohl, tonight at @TheGarden @foofighters #longliverocknroll pic.twitter.com/E1vIc57LQw

— Yedda (she/her) (@yeddinha) June 21, 2021
HL/Izvor: nme.com