Siven King upravo je otkrio najbolju ideju za roman koji nikad nije napisao… Zvao bi se "Ja, Džejson"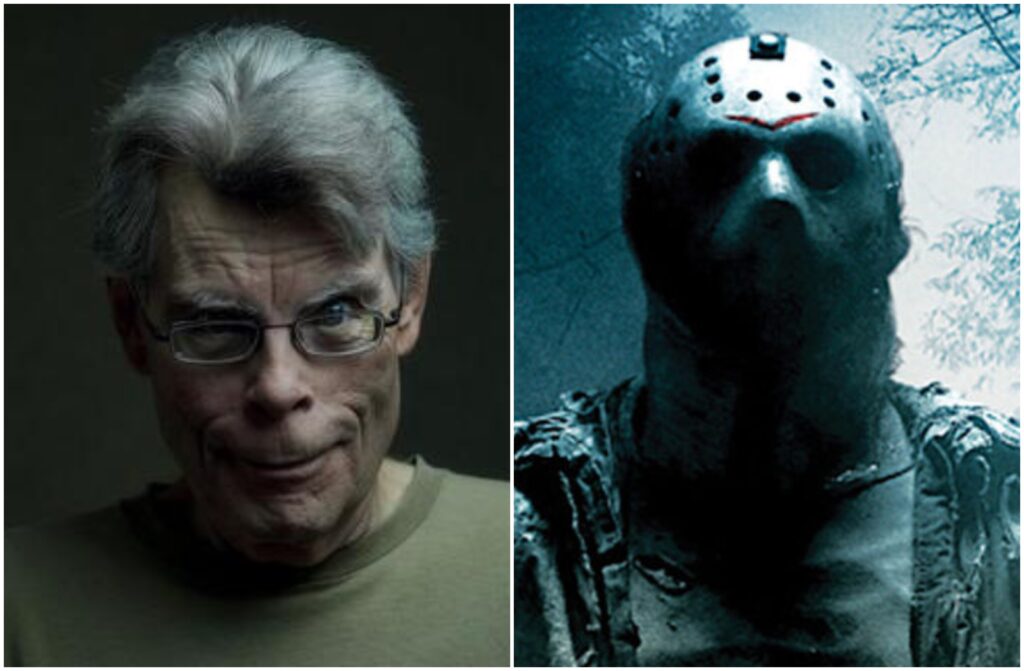 Stiven King otkrio je da ima ideju za roman koji je zasnovan na liku Džejsona Vorhesa, "natprirodnog" serijskog ubice iz franšize "Petak 13.", i nazvao ga je "najboljom romanom koju nikada nije napisao".
King, koji je napisao mnoge klasične horor priče, uključujući "The Shining", "Carrie", "Pet Semetary" i "IT", na svom Twitteru je napisao da ima ideju za knjigu pod nazivom "Ja, Džejson".
The best novel idea I never wrote (and probably never will) is I JASON, the first-person narrative of Jason Voohees, and his hellish fate: killed over and over again at Camp Crystal Lake. What a hellish, existential fate!

— Stephen King (@StephenKing) June 15, 2020
Roman bi bio napisan iz perspektive Vorhesa dok živi svoj naizgled beskrajni ciklus smrti i ponovnog rođenja u Camp Crystal Lakeu, gde ga neizbežno usujećuje grupa tinejdžera, ali ne pre nego što ih ubije nekoliko svojom mačetom.
Avaj, 72-godišnji King priznao je da verovatno nikada neće napisati ovu priču, ali komentari na Twitteru jasno ukazuju da bi mnogi to želli da pročitaju.
PLEASE write this.

— Jerry Smith (@JerryisjustOK) June 15, 2020
The idea might be buried but that doesn't mean you can't hiT IT WITH LIGHTNING!! Let it live! LET IT LIVE https://t.co/YQhOJHQm6s

— ash hole ✨ (@ashmillman) June 15, 2020
You said PROBABLY which means you absolutely will for me stephen please

— Johnny Berchtold ???????? (@JohnnyBerchtold) June 15, 2020
Aaaaaaaand… I want this novel RIGHT NOW. Let's do one of those Ace paperback "doubles." My half will be either LEATHERFACE: HOW TO MAKE AN AMERICAN QUILT or MICHAEL MYERS: BABYSITTERS, CLUBBED https://t.co/iYCSrYzktD

— Patton Oswalt (@pattonoswalt) June 15, 2020
Do sada je snimljeno 12 filmova iz franšize, međutim, kao što King ističe, postojali bi veliki pravni problemi s produkcijom knjige jer su se prava na franšizu tokom istorije nekoliko puta menjala.
Prvih osam filmova snimio je Paramount pre nego što ga je kupio Warner Bros i njihova New Line Cinema. Ali Warner Bros je vratio deo prava Paramountu u zamenu za još nekoliko naslova, što je učinilo pravnu glavobolju s kojom King ne želi da se bakće.
Just thinking about the legal thicket one would have to go through to get permissions makes my head ache. And my heart, that too. But gosh, shouldn't someone tell Jason's side of the story?

— Stephen King (@StephenKing) June 15, 2020
Čini se da se Kingu ne sviđa ideja da Blumhouse napravi film po romanu, ako ga ikad i napiše. Blumhouse je produkcijski studio koji stoji iza mnogih priznatih modernih horor filmova, uključujući "Out Out", "The Purge", "Invisible Man" i "Paranormal Activity".
HL/Izvor: indy100.com