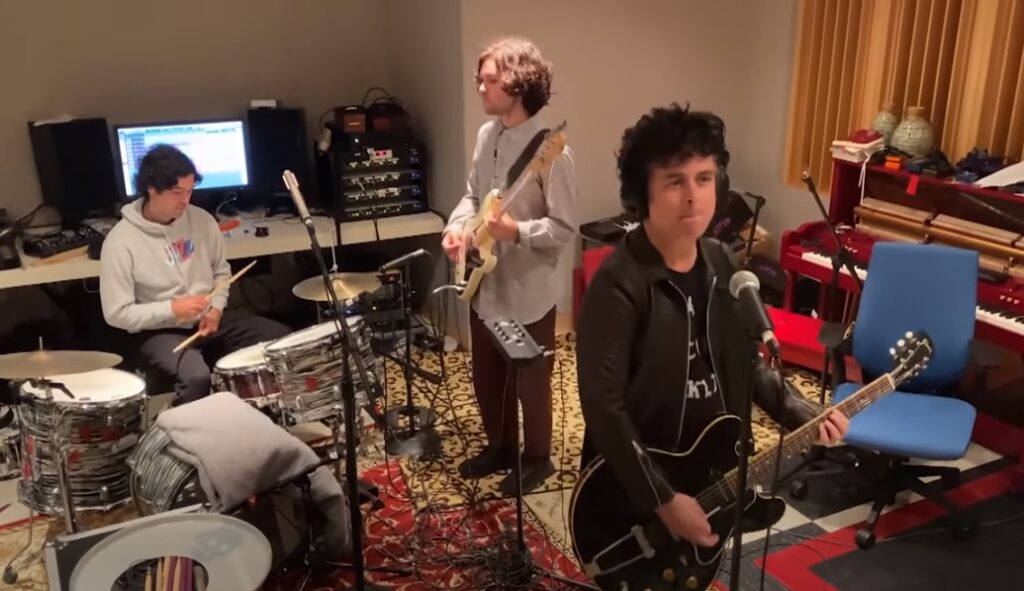 Bili Džo Armstrong, lider benda Green Day, gostovao je u novoj epizodi "The Late Late Show With James Corden". Posle intervjua s Kordenom, Armstrong je odsvirao "I Think We're Alone Now", zajedno sa svojim sinovima Džejkobom Dendžerom i Džoijem Marsijanom (iz SWMRS).
Prošlog meseca, Bilijeva obrada "I Think We're Alone Now" objavljena je kao deo serijala "No Fun Mondays". Ranije te nedelje objavio je obradu Starjeta "War Strories", a nešto ranije obradio je i "That Thing You Do!" u čast pokojnom Adamu Šlezingeru.
Ranije ove godine, Green Day objavili su novi studijski album "Father of All…".
https://www.youtube.com/watch?v=tjoVkMCLmn8&feature=emb_title