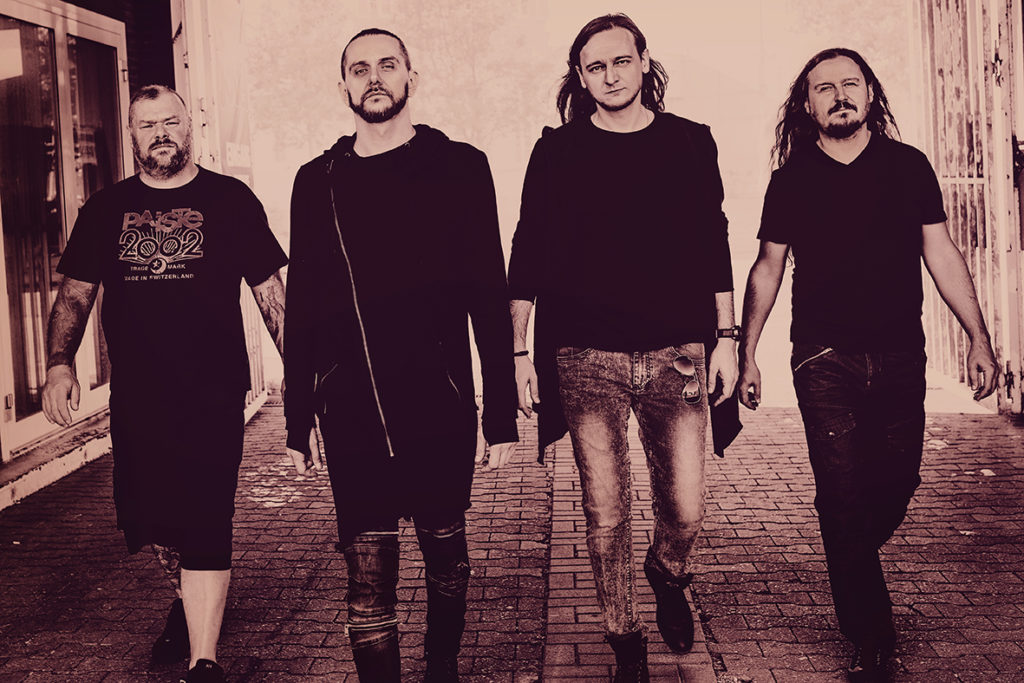 One of the most popular progressive rock bands of the new generation, Polish Riverside, will perform for the first time in Novi Sad. Their previous appearance in Serbia, last year in Belgrade, has attracted a lot of attention from the local audience, so it is expected that after the crowded Belgrade Youth Center, this great band will repeat a great performance in the full NS Youth Theater and make another unforgettable audio-visual journey for the audience.
On the tour that brings them to Novi Sad Riverside will promote their new album 'Wasteland' released in 2019. The songs on this album are the first to be composed by the band as a trio, following the tragic loss of a guitarist and one of the founders of the band, Piotr Grudzinski, who passed away in 2016.
Before the concert in Novi Sad, scheduled for March 6, we spoke with Mariusz Duda, frontman of the band from Warsaw.
You had the concert in Serbia last year… What's the first thing on your mind when you think about our country?
– That you are great and lovely people and that we really adore playing in your country. There is always amazing energy during our performances. I guess we draw the energy from you 🙂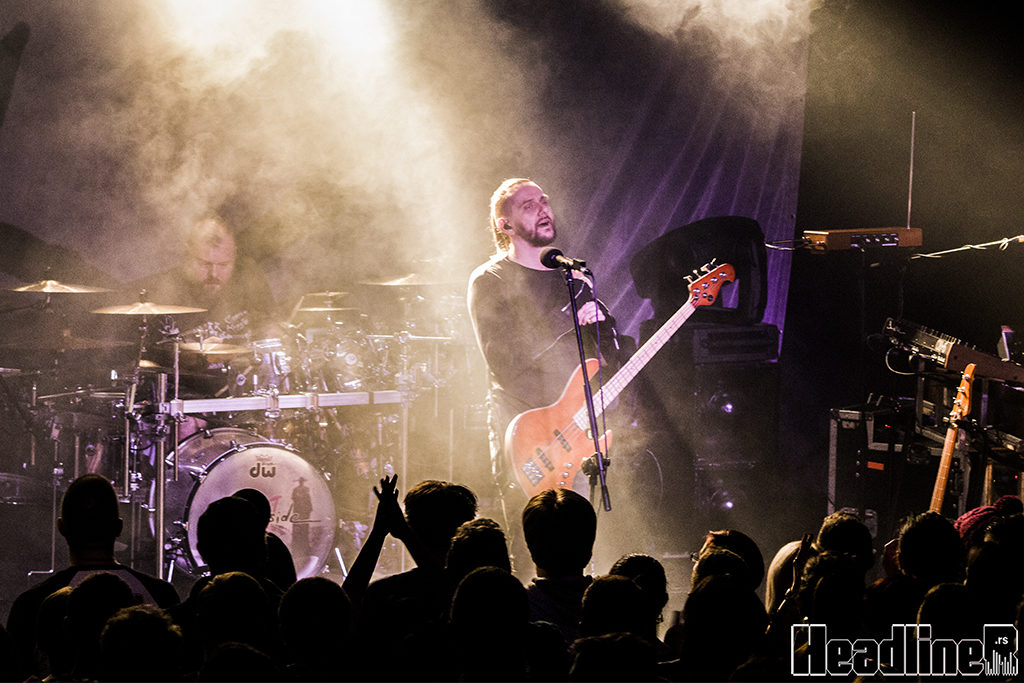 I guess you don't have much time to "look around" when you travel to concerts, but, when you have the time, what is it about the places you go to that you have to / want to learn and see?
– We usually try to do some sightseeing but the routine of the tour sometimes becomes incredibly tiring and all we want to do is simply plonk ourselves down at the backstage with our iPads and phones. But whenever there's a chance to see something exceptional, we try to get out from the "shelter of mine" and look around. For example, during our last tour of the USA we managed to see the Grand Canyon, Golden Gate Bridge in San Francisco or the Museum of Pop Culture in Seattle. It was definitely worth it.
Next year you are celebrating 20th anniversary. When you look back on your career, would you change anything and what?
– I firmly believe that whatever has happened to me in my life, happened for a reason. I wouldn't change anything because I know that all the happy and unhappy moments shape us. Musically, I'm pleased with what I've achieved. Personally, perhaps I should have started paying more attention earlier to myself and our planet. 
What's the best thing for you about being a musician? Is it that process of making songs, time in the studio where the songs are being shaped or is it the stage?
– I love creating and I love being on stage. Everything else is a tiring process of craftsmanship and survival. Fortunately, those two things I love truly keep me going on.
You met some pretty great musicians during your career and you played with some of them… Who among them was the coolest?
– Most of the musicians I have encountered are the coolest. I try not to work with anyone boring or uninteresting. But I wouldn't want to judge or rank people.
A lot of people here think that it's much better for the career to make songs in Serbian. What's your experience, was it harder or easier to perform in English and do you think things would be different if you did what you did in your own language?
– Well, we wanted to be known outside of Poland right from the beginning, which is why we started singing in English. If we'd started from singing in Polish, perhaps we'd be more popular in our country but we would certainly not be recognised abroad. Besides, let's be honest, progressive rock is a genre that has got its faithful fans but it's not a large group of people in comparison to the fans of pop or hip hop. So we knew from the start that we would have to work really hard in order to gain popularity.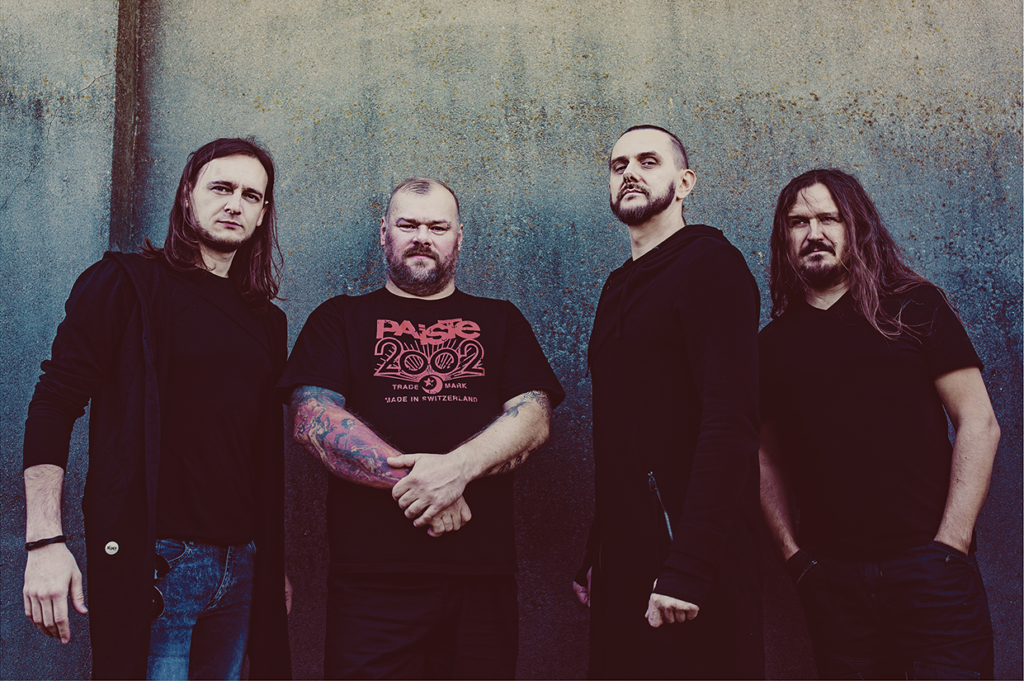 What do you think about rockandroll/metal scene in Poland? Is it better or worse than 20 years ago, when you started?
– Recently, alternative music has become mainstream in Poland. And so we have hip hop and alternative pop topping the charts. Two representatives of these genres have sold out the National Stadium in Warsaw in 5 minutes. Rock'n'roll and metal scene hasn't really changed, they have their recipients, their faithful followers. Sometimes, a band suddenly decide to have some fun, tell a few jokes and write humorous lyrics, then they get incredibly popular and attract crowds.
Your new album "Wasteland" is different and very important for the bend. How hard was it for all of you to do the album without Piotr Grudziński, and what do you think he would say to you, now when the album is finished?
– Ironically, it wasn't hard at all because the album was created in the same way as the previous one, "Love, Fear and the Time Machine", mainly in the studio, and I was the main composer. The album practically wrote itself very quickly. Nonetheless, the two years that had led up to it were filled with tears and pain, so quid pro quo I suppose. But I think Piotr would really like "Wasteland". He loved emotional albums. 
What's the difference in surviving in the world after the Apocalypse  and the world today? Did the Apocalypse already started?
– We are still waiting for the apocalypse. We are the last generation that will know unrestrained consumption, good health and wealth. Because we had fallen into the trap of excessive production, exploitation, liabilities, temperatures – it will only get worse. I think that "Wasteland" is only a matter of time. Of course, if we start to live more consciously, then maybe the process can be slowed down still. But, unfortunately, we have got used to thinking that bad things happen to other people… 
What can we expect from your concert in Novi Sad?
– We will definitely not repeat the same stuff we played last year in Belgrade. The setlist has been modified and you will hear much more of our older material than songs from "Wasteland". We've also prepared certain cover versions that you might enjoy.
What will you be when you grow up?
– I have already grown up, matured. I have always wanted to be a musician and I am glad that I have become one and I can combine my work with my passion. That's one of the most beautiful things that can happen to you in life. 
Ljiljana Zdravkovic/Headliner