Timoti Šalame u pregovorima za ulogu Boba Dilana… Počinje snimanje filma "Going Electric"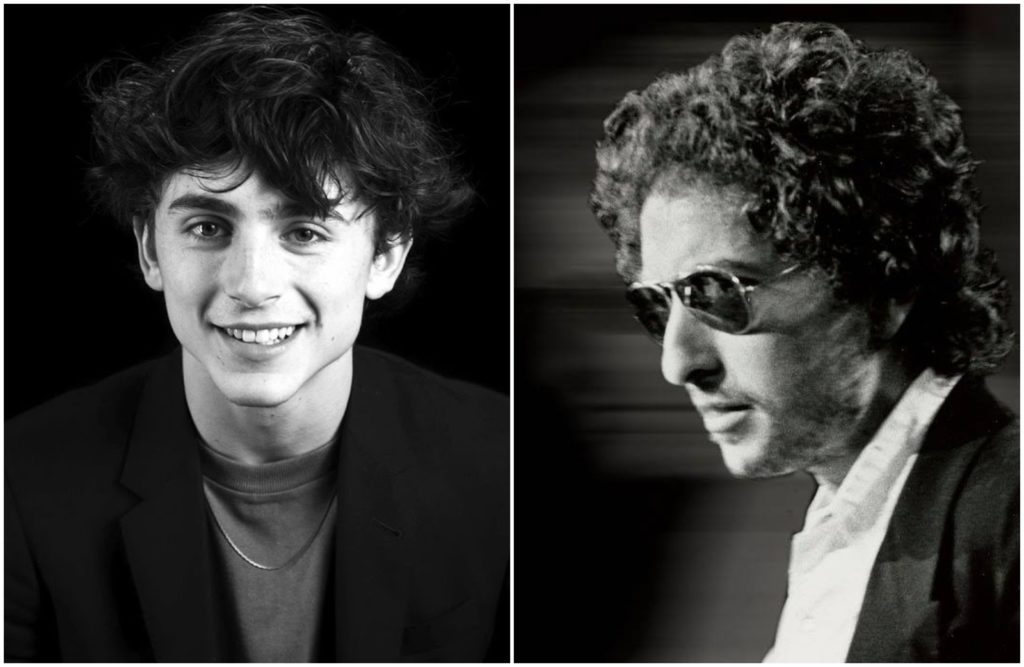 Timoti Šalame pregovara o ulozi Boba Dilana u predstojećem filmu Džejmsa Mangolda. Biografija navodno nosi naziv "Going Electric" i prati Dilanov uspon od folk pevača u Greenwich Villageu do statusa rock mesije s posebnim težištem na kontroverznom "prigrljivanju" električne gitare 1965. godine.
Mangold je poznat po režiji biografije Džonija Keša "Walk the Line" iz 2005. godine, a u poslednje je vreme režirao i filmove kao što su "Logan", "Ford v Ferrari" i druge. Deadline prenosi kako Dilan aktivno sarađuje s Mangoldom na filmu koji, između ostalih, producira i Dilanov dugogodišjni menadžer Džef Rozen.
Ako pregovori uspeju, Šalame će se pridružiti panteonu glumaca koji su prethodno igrali u filmovima o Dilanu, a uključujuje Kejt Blanšet, Kristijana Bejla, Ričarda Gira i druge iz filma "I'm Not There" iz 2007. godine. "Going Electric" nije jedini film o Dilanu koji se trenutno razvija, budući da je i reditelj Luka Gvadanjino (koji je s Šalameom snimio film "Call Me By Your Name") najavio kako planira da snimi film utemeljen na Bobovom albumu "Blood on the Tracks" iz 1975. godine.
HL/Izvor: ravnododna.com