"Garage Days" benda Metallica je najbolji cover album svih vremena… Sleš nema dilemu, a vi?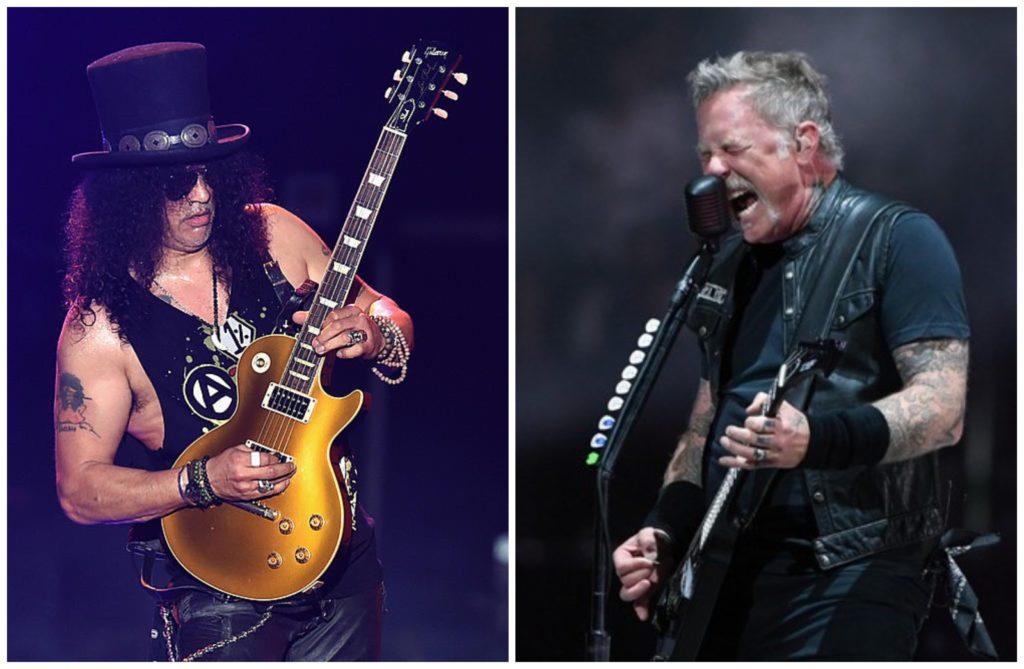 Gitarista legendarnih Guns N´ Roses Sleš kaže da je, po njemu, album "Garage Days" benda Metallica najbolji cover album svih vremena.
U razgovoru sa gitaristom Sex Pistolsa Stivom Džonsom u njegovoj radio emisiji "Jonsey's Jukebox" na  95.5 KLOS, Sleš je raspravljao o albumu " The Spaghetti Incident?" Gunsa iz 1993.
Objašnjavajući ko je birao pesme za album, Sleš je rekao:
– Daf [Mekejgen] je izabrao nekoliko. "Since I Don't Have You" (The Skyliners), na primer. Sećam se da je Eksl bio oduševljen, a i ja sam oduvek voleo tu pesmu, pa sam bio u fazonu – da, to bi bilo sjajno da uradimo. Mislim da je i "Hair Of The Dog "(Nazareth) bila jedna od onih koje smo i on i ja želeli da uradimo. Ali, da, svi smo "bacali ideje u šešir" – ispričao je Sleš između ostalog.
Sleš je potom priznao da je veliki fan cover albuma.
– Biti u stanju da na svoj način uradite interpretaciju pesme koja vam se stvarno sviđa zaista je super – objasnio je. – Neki coveri su bolji od drugih. Ali oni na kojima se umetnici s poštovanjem odnose prema originalnom materijalu, postaju deo njihove ličnosti kada ga ponovo snime i mislim da je to stvarno cool. Mislim da je "Garage Days" Metallice (odnosi se na "$5.98 E.P.: Garage Days Re-Revisited" iz 1987.) najbolji cover album svih vremena. To je bilo sjajno.
HL/Izvor: nme.com