Blues in the Night… Mr.Swagger, Zona B i Point Blank 5. oktobra u Garaži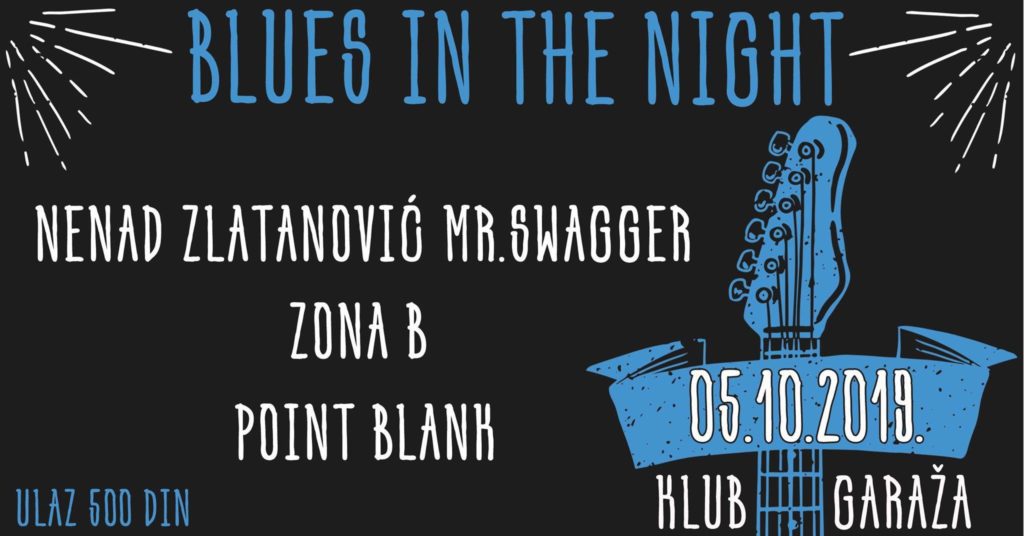 Velikani domaće blues scene Nenad Zlatanović (Mr.Swagger), Zona B i Point Blank nastupiće u subotu, 5.oktobra u klubu Garaža.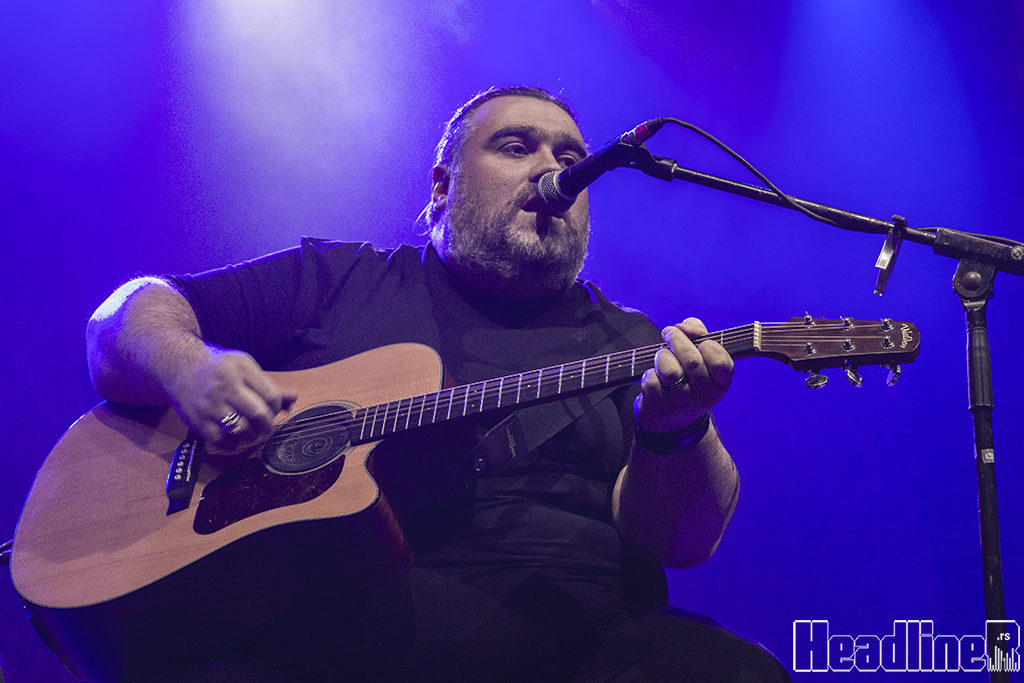 Nenada Zlatanovića (Mr. Swagger) domaća publika zna i kao frontmena grupe Texas Flood koju je osnovao 2004. godine.
Njegovi samostalni nastupi donose posebnu vrstu emocije i kontakta sa publikom. Spoj njegovog vokala sa gitarom na svakog ostavlja jak utisak.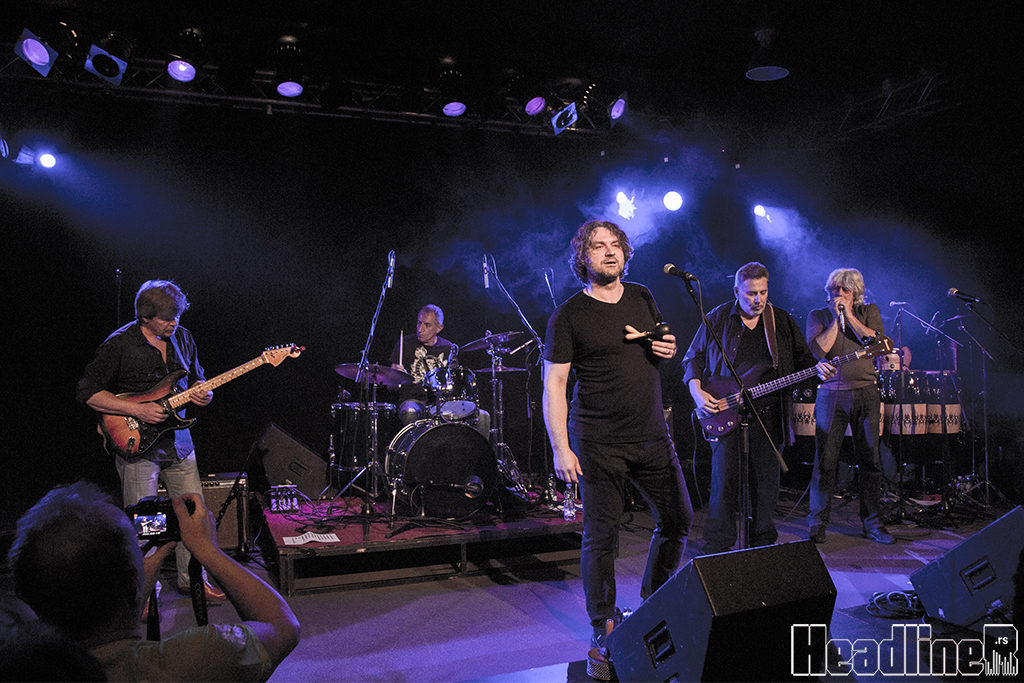 Zona B je jedan od najdugovečnijih domaćih sastava i po svemu nesvakidašnja grupa na ovim prostorima, kad je u pitanju bluz scena – od "sobnih" početaka i druženje ljubitelja ovog zvuka, do jednog od najoriginalnijih autorskih sastava ovog tipa kod nas.
Kroz bend je prošlo više eminentnih muzičara, da bi  se postava ustalila u sastavu: Petar Zarija (vokal), Dušan Duda Bezuha (gitara), Petar "Pera Joe" Miladinović (usna harmonika), Zdenko Kolar (bas), Dušan Ristić (bubnjevi) i Zoran Žikić (udaraljke).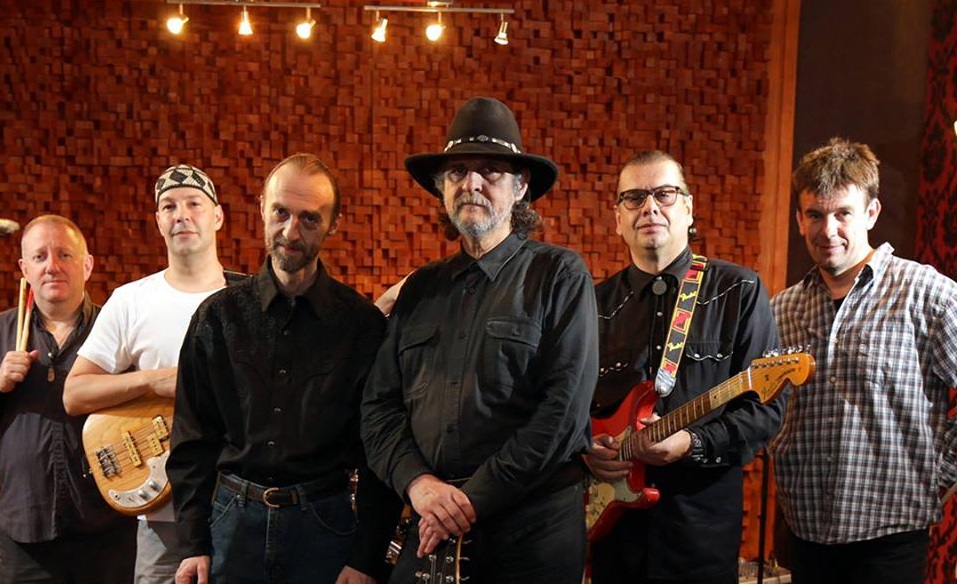 Point Blank je verovatno prvi "pravi" blues bend koji je nastavo na ovim prostorima.
Ovu beogradsku grupu osnovao je davne 1983. godine gitarista i pevač Dragoljub Crnčević – Crnke. Grupa, čiji je pun naziv "Dr Project Point Blank Blues Band", opstaje na domaćoj sceni više od 25 godina i to svirajući bluz koji je prožet elementima roka, fanka i kantrija.
Krajem 2015. godine objavili su deseti album pod nazivom "Gitarologija – Povratak korenima" (PGP RTS) sa 15 novih pesama Dragolјuba Crnčevića, a na izdanju je gostovalo više od 20 gitarista i pevača/autora iz Srbije i regiona.
Vrata kluba se otvaraju u 21:00 čas, a cena ulaznice iznosi 500 dinara.