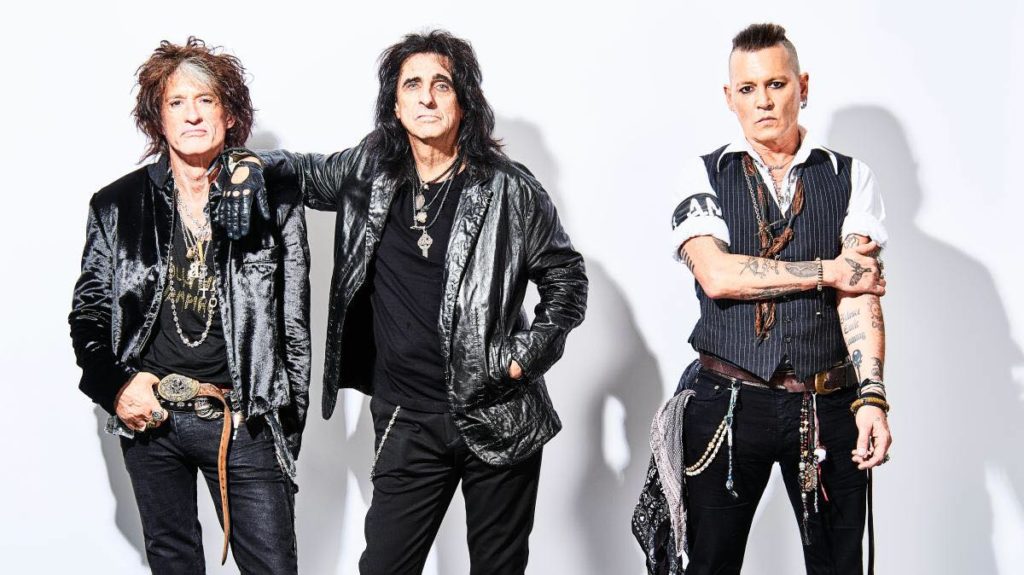 Članovi supergrupe The Hollywood Vampires –  Alis Kuper, Džoni Dep i Džo Peri (Aerosmith), najavili su novi album.
Njihovo drugo studijsko izdanje nosi naziv "Rise", na tržištu će se pojaviti 21. juna ove godine, a prva predstavljena pesma je "Who's Laughing Now".
Na albumu će se naći 16 numera, od koji je nekoliko obrada – "Heroes" Dejvida Bouvija, "You Can't Put Your Arms Around a Memory" Džonija Tandersa i "People Who Died" Jim Carroll Banda.
U pesmi "Welcome to Bushwakers" gostuju gitarista Džef Bek i režiser Džon Voters.
Izvor: muzickazona.ba