BOB MARLEY BIRTHDAY CELEBRATION… Hornsman Coyote 6. februara u Božidarcu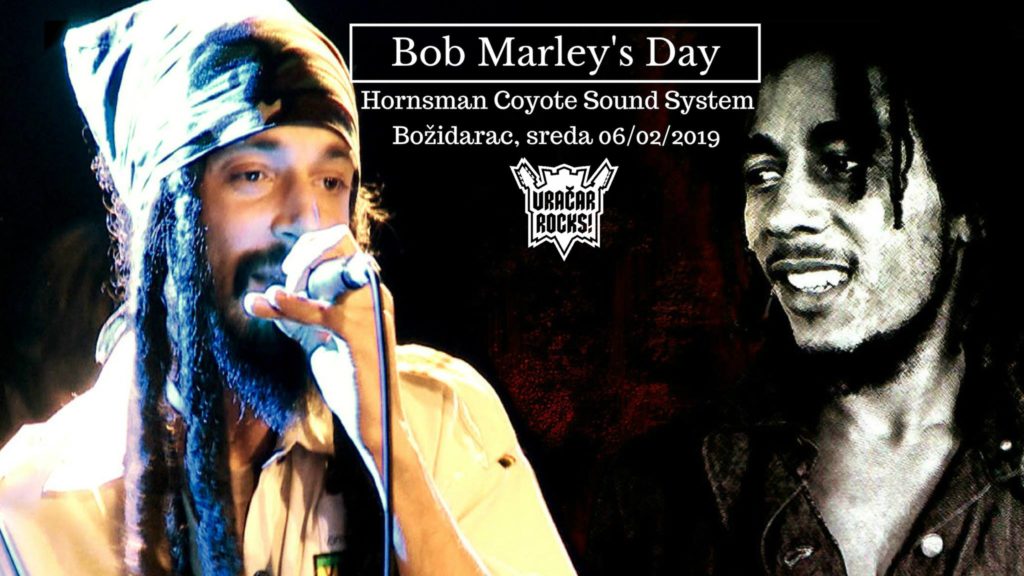 Već sedmu godinu u Božidarcu se pravi dupli rođendanski koncert – povodom rođendana Bob Marlija ali i Vračar Rocksa koji se od 2012. godine održava u kontinuitetu.
U sredu, 6. februara, Hornsman Coyote će pored nekih od najvećih Marlijevih hitova izvesti i pesame sa aktuelnog albuma "Sevengreen" (objavljen 2017. godine pod okriljem Ammonite Recordsa), kao što su "Tone of your voice", "Bells of Hate" i "Modern Age Slavery",  kao i hitove iz svoje dosadašnje karijere poput "Glow Jah Light", "Belly of the Beast"…
Za zagrevanje publike pred nastup Hornsman Coyote SoundSystema ove godine će biti zadužen DJ Gigatron Selecta.
Ulaznice za koncert u Božidarcu možete da nabavite po ceni od 400 dinara (pretprodaja) u Felix Shopu. Na dan koncerta, na ulazu, cena će biti 500 dinara.