I LEGENDE SE SVAĐAJU… Enio Morikone: Tarantino je kreten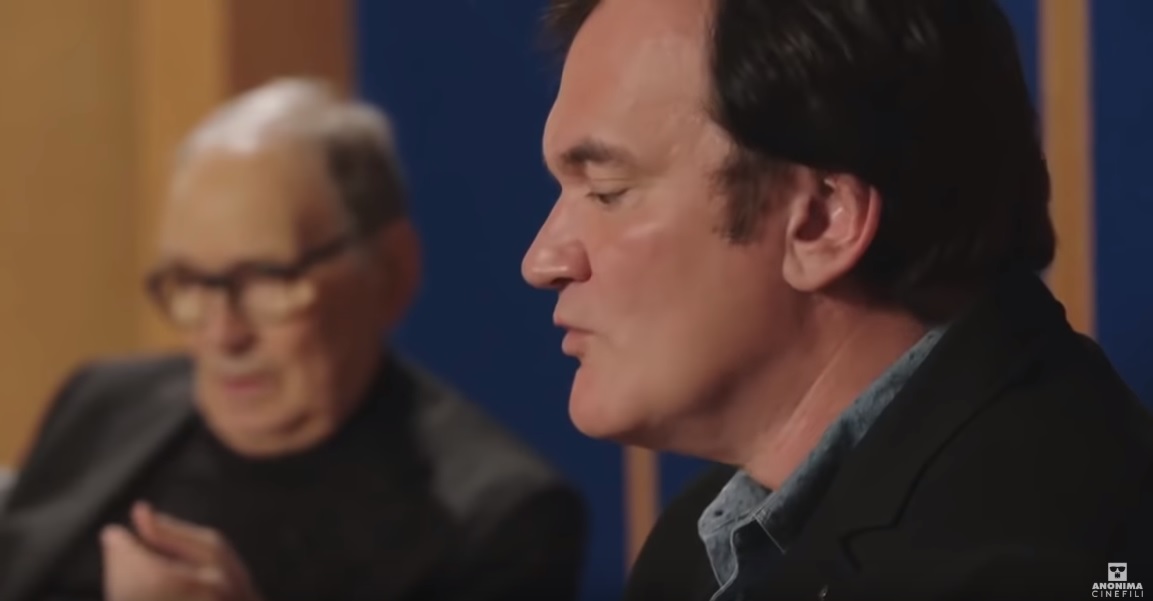 Čuveni italijanski kompozitor Enio Morikone koji je u svoju biografiju upisao više od 500 filmskih muzika i koji je pre nekoliko godina muzički ukrasio film Kventina Tarantina "The Hateful Eight", progovorio je o tom iskustvu za Playboy.
Ovo je bilo prvi put u 40 godina da Morikone radi na vesternu. Kako stvari stoje nije to bilo najbolje iskustvo, jer je otkrio da je Tarantino – kreten, "apsolutno haotičan režiser koji govori bez razmišljanja i sve radi u poslednjem momentu".
Morikone u intervjuu za nemački Playboy otkriva:
– Pozove iznenada i želi kompletan soundtrack u roku od nekoliko dana. To nije moguće. To me ljuti.
Pre posljednjeg Tarantinovog filma, režiser je pokušavao da dobije Morikonea, koga veoma ceni, za score filma "Inglorious Bastards". Italijan je to odbio zbog kratkih produkcijskih rokova. Između ostalog, Morikone je za proslavljenog režisera rekao da je bezidejan i da samo krade od drugih i stvari ponovo lepi jednu na drugu stvarajući tako film.
– To ga ne čini režiserom – zaključio je kompozitor, a onda se okrenuo Filmskoj Akademiji i Oskaru kojeg je dobio, upravo za rad na Tarantinovom filmu.
– Ako sam izgledao srećno na dodeli, to je isključivo zato što sam znao da ću uskoro pobeći sa te dosadne ceremonije – rekao je i dodao da mu je bilo jako bolno da presedi toliki put i celu ceremoniju.
– Nemam nameru da se vraćam u SAD sa svom svojom samonaduvanom pompeznošću i brukama poput Oskara – zaključio je devedesetogodišnji kompozitor.
HL/Izvor: mulj.net