Thirty Seconds To Mars predstavili novi singl "Dangerous Night"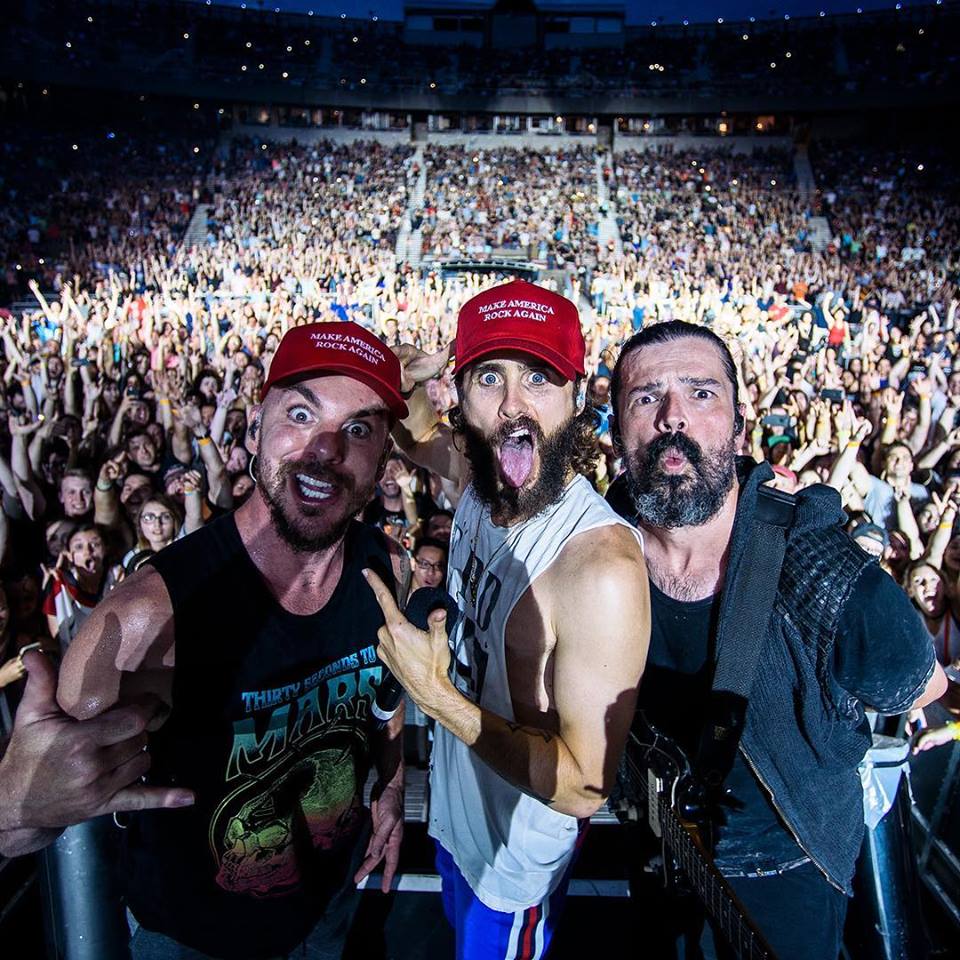 Bend Thirty Seconds To Mars, predvođen glumcem i pevačem Džaredom Letom, spreman je da objavi peto studijsko izdanje, a tim povodom predstavili su novi singl "Dangerous Night".
Nova pesma stiže posle veoma uspešnog prvog singla "Walk On Water", koji je proveo čak 5 nedelja na #1 Billboard's Rock Airplay liste. Pesma "Dangerous Night" predstavljena je kao "World Record" u Beats 1 show-u Zejna Lava, a Džared Leto pisao ju je u saradnji s članom benda Stivenom Ajelom. Zanimljivo je da je Džaredu s produkcijom pripomogao poznati DJ i producent Zedd.
Nova pesma TV premijeru doživela je u emisiji The Late Show with Stephen Colbert, a bend je najavio i četvrti "Camp Mars" mini muzički festival, od 11.-13. avgusta 2018. godine.
HL/Izvor:soundguardian.com