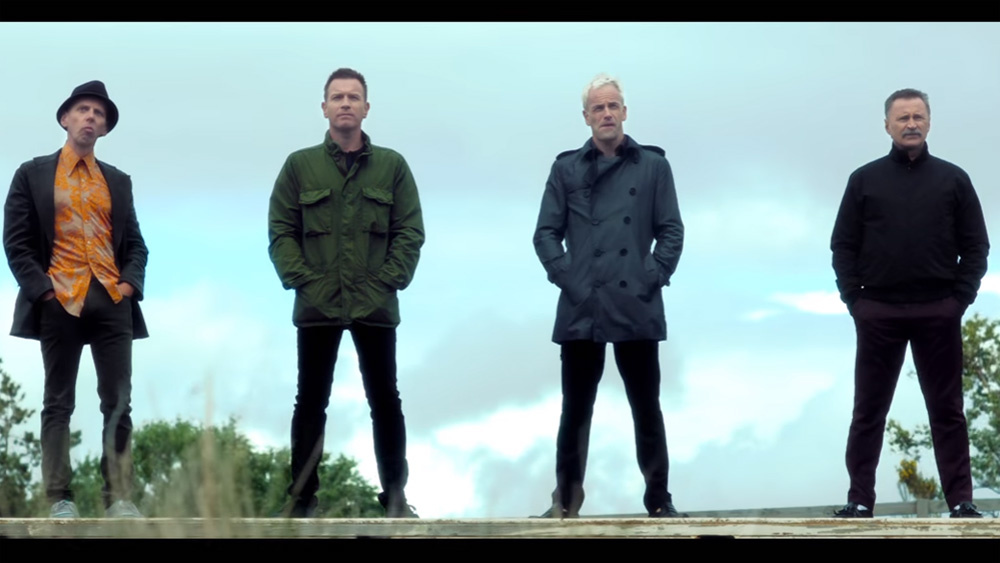 Kultni klasik iz 1996. "Trainspotting" dobio je nastavak, a na radost fanova dobre svirke, prati ga i odgovarajuću saundtrek.
Saundtrek za "T2 Trainspotting" između ostalog će činiti The Prodigyev novi remix pesme "Lust For Life" Igija Popa, kao i nova pesma Underworlda "Slow Slippy", odnosno 'apdejtovane' verzije numera Wolf Alice, Young Fathers, Queen, Blondie, The Clash…
Film će se u bioskopima u Americi naći od 17. marta, a među glavnim glumcima ponovo su  Juan Mekgregor, Džoni Li Miler, Robert Karlajl i Juin Bremner.
Spisak pesama na saundtreku "T2 Trainspotting":
Iggy Pop: Lust for Life (The Prodigy remix)
High Contrast: Shotgun Mouthwash
Wolf Alice: Silk
Young Fathers: Get Up
Frankie Goes to Hollywood: Relax
Underworld /Ewen Bremner: Eventually But
Young Fathers: Only God Knows
The Rubberbandits: Dad's Best Friend
Blondie: Dreaming
Queen: Radio Ga Ga
Run D.M.C. vs. Jason Nevis: It's Like That
The Clash: (White Man) In Hammersmith Palais
Young Fathers: Rain or Shine
Fat White Family: Whitest Boy on the Beach
Underworld: Slow Slippy