Rok i klasika na Kolarcu… Orkestar Muzikon svirao Queen, The Beatles, Led Zeppelin…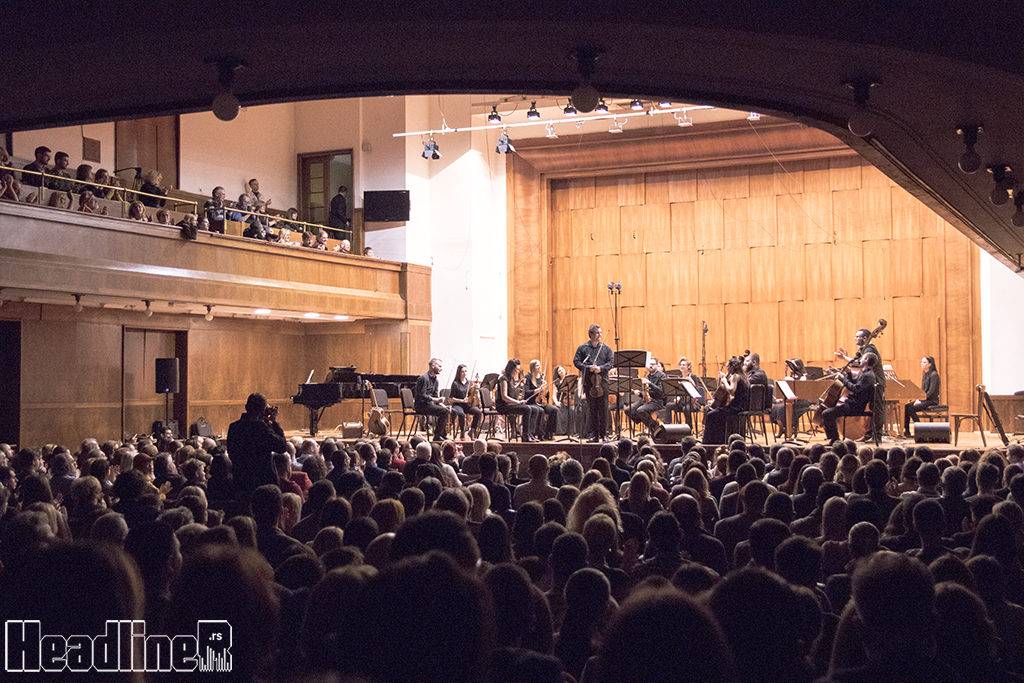 Orkestar Muzikon, nastavio je Level Up! sezonu u Velikoj sali Zadužbine Ilije M. Kolarca koncertom sa temom Rock&Classic.
Klasičan rok dobio je sasvim novo značenje, a prisutni su uživali u hitovima legendarnih britanskih rok bendova – The Beatles, Led Zeppelin i Queen u aranžmanima napisanim za klasične instrumente.
Muzikon je više puta nastupao u okviru projekta Queen Symphony Acoustic koji pored orkestra čine hor i Queen Real Tribute bend, dok su Beatles go Baroque i klasične verzije Led Zeppelina izvodili prvi put.
Samo da podsetimo, kamerni orkestar Muzikon je multimedijalni umetnički sastav iz Beograda koji promoviše kvalitet, izvrsnost i kreativnost, sa posebnim osvrtom na originalnu promociju i emancipaciju svih aspekata koncertnog izvođenja.
I još nešto, nemojte da propustite naredni koncert…