PROKLJUČALE NAVIJAČKE STRASTI… Frontmen Pepersa izbačen sa utakmice Lejkersa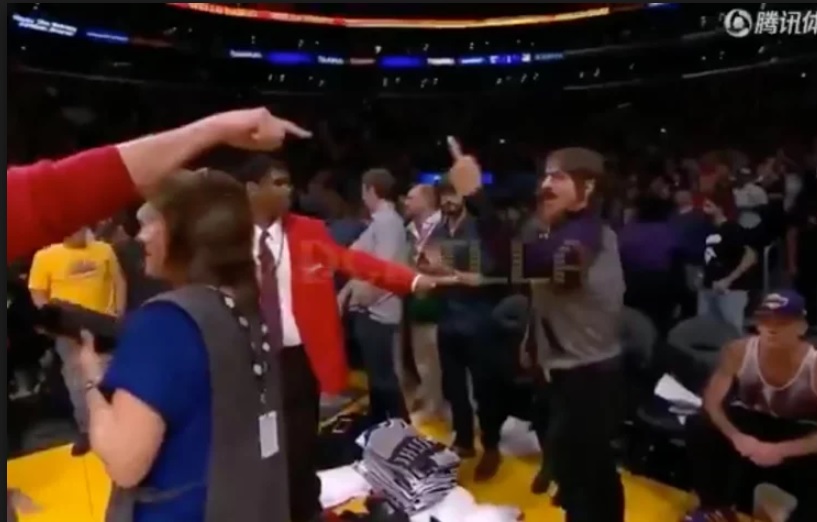 Frontmen benda Red Hot Chili Peppers, Entoni Kidis, izbačen je sa NBA utakmice između Los Anđeles Lejkersa i Hjuston Rokitsa, zbog upada na teren i verbalnog sukoba sa gostujućim igračima.
Prvo je došlo do tuče na terenu između igrača Lejkersa i Rokitsa, zbog čega su Kris Pol iz gostujuće ekipe i domaći igrači Redžon Rondo i Brendon Ingram, isključeni iz igre.
Dok je Kris Pol napuštao teren, Kidis je ustao sa svog mesta, upao na teren i počeo da vređa zvezdu Rokitsa, da bi na kraju gostima iz Teksasa pokazao i srednji prst. Zbog toga je reagovalo obezbeđenje i udaljilo ga iz dvorane.
AK (Anthony Kiedis) from Red Hot Chilie Peppers should of gotten kicked out the game for yelling profanities and flipping the bird to Chris Paul and the #Rockets staff. This is unacceptable @Lakers if this was a regular joe/fan he would of got kicked out the building. #NBA pic.twitter.com/ntSAGhlNku

— deх (вall dnт lιe)🎙 (@balldntlie) October 21, 2018
Kidis je na utakmici bio sa svojim kolegom iz benda, basistom Flijem koji je ostao da isprti utakmicu do kraja. Lejkersi su, na žalost momaka iz Pepersa, izgubili od Rokitsa 115:124.