Objavljena lista nominovanih za Rock And Roll Hall Of Fame 2019. I vi možete da glasate…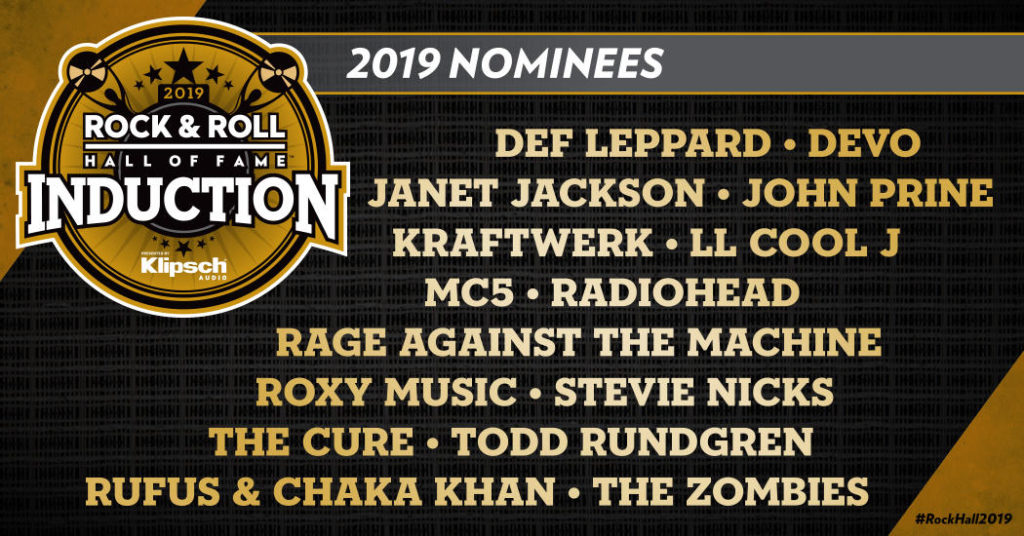 Otkrivena je lista nominovanih za ulazak u Kuću slavnih Rock And Rolla, za godinu 2019. Podsećamo, da bi se ušlo u "panteon besmrtnika", prva umetnikova komercijalna ploča mora da bude objavljena pre najmanje 25 godina. Dakle s 2019. godinom obuhvata se muzički period od 1993. pa unazad.
Među nominovanim se nalaze Devo, Roxy Music, Stivi Niks, Tod Rundgren, Džon Prajn i Def Leppard. Umetnici koji su bili nominovani i ranije, a sada su ponovo na listi su Radiohead, Rage Against the Machine, Dženet Džekson, The Cure, Kraftwerk, MC5, Rufus & Chaka Khan, LL Cool J i The Zombies.
Sa šireg spiska onih za koje se nagađalo da će se, ove godine, takođe naći među nominovanima su i Kejt Buš i Džef Bakli.
Svi mogu da glasati za svoje favorite na OVOM LINKU, a konačni rezultati če biti objavljeni tokom decembra. Klasična ceremonija s nastupima i kompletnim "cirkusom" zakazana je, po običaju, za narednu godinu.
Da podsetimo, prošle godine među novim stanovnicima "hall of fame" našli su se Nina Simone, The Cars, Bon Jovi, The Moody Blues i Dire Straits.