KAPETAN KIRK JE OPAKI ROKER… Vilijam Šatner izdaje božićni album sa Igijem Popom, Henrijem Rolinsom i Bilijem Gibonsom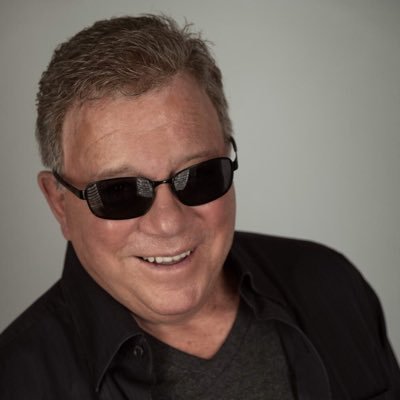 Čuveni glumac Vilijam Šatner sprema se da objavi svoj prvi božićni album, "Shatner Claus – The Christmas Album". Izdanje će u prodaju 26. oktobra, a pošto je prošlog meseca Šatner najavio da bi nešto slično mogao da uradi, sada je objavio i spisak saradnika za ovo, u najmanju ruku, interesantno viđenje Božića.
Na albumu će se, između ostalih, uz Šatnera naći i Igi Pop, Henri Rolins, Bili Gibons iz ZZ Top, Džudi Kolins i drugi. Igi Pop će sa Šatnerom otpevati duet "Silent Night", odnosno "Tiha noć", dok je za bivšeg frontmena Black Flaga, Henrija Rolinsa, rezervirana pesma "Jingle Bells", koja je već i objavljena u nekakvoj funkciji najavnog singla.
Evo kako zvuče "Zvončići" u verziji bivšeg kapetana Kirka iz "Zvezdanih staza" i hardcore punk ikone:
U međuvremenu, objavljen je i dizajn albuma na kojem Shatner Claus s naočarima i u božićnom raspoloženju pozira pored jelke.
You can pre-order my Christmas Album https://t.co/jpCJ9ft6bL It's also available on vinyl! 😳😱😉 pic.twitter.com/8kIH6YrrHq

— William Shatner (@WilliamShatner) August 26, 2018
Inače, "Shatner Claus – The Christmas Album" izaći će preko etikete Cleopatra Records koja je već objavila njegov album Bouvijevih obrada nazvan "Seeking Major Tom" 2011. kao i prog-rock konceptualni album "Ponder The Mystery", 2013. godine.
Božični album je već sada moguće naručiti putem OVOG LINKA, a dostupan je i na vinilu.
Spisak psama i saradnika sa izdanja "Shatner Claus – The Christmas Album" :
"Jingle Bells" (ft. Henry Rollins)
"Blue Christmas" (ft. Brad Paisley)
"Little Drummer Boy" (ft. Joe Louis Walker)
"Winter Wonderland" (ft. Todd Rundgren & Artimus Pyle)
"Twas The Night Before Christmas" (ft. Mel Collins)
"Run Rudolph Run" (ft. Elliot Easton)
"O Come, O Come Emmanuel" (ft. Rick Wakeman)
"Silver Bells" (ft. Ian Anderson)
"One for You, One For Me"
"Rudolph The Red-Nosed Reindeer" (ft. Billy Gibbons)
"Silent Night" (ft. Iggy Pop)
"White Christmas" (ft. Judy Collins)
"Feliz Navidad" (ft. Dani Bender)
"Jingle Bells" (Punk Rock Version) (ft. Henry Rollins)
A ovo je da se malo podsetimo da Šatner nije baš roker "od juče"…