Madona razbesnela čak i one koji je vole… Njen govor u čast Arete Frenklin bio je čista – samoreklama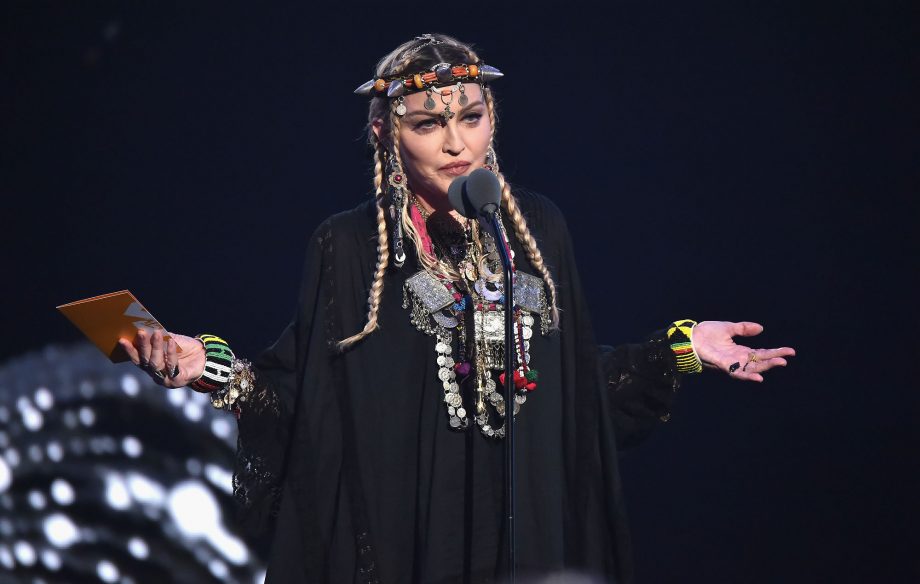 Madona jeste ikona muzičke industije, ali zbog govora koji je održala sinoć na ceremoniji MTV VMA postala je najomraženija zvezda večeri.
Naime, Madona je imala bitnu ulogu tokom ceremonije. Pevačicu su zamolili da održi govor u čast preminule Arete Frenklin, a potom i dodeli nagradu za najbolji video. Međutim, sudeći po reakciji publike i fanova, Madona definitivno nije uradila dobar posao.
Naime, kraljica popa je u govoru koji je trajao 10 minuta iskoristila priliku da se priseti početaka svoje karijere kao pevačice i plesačice. Svi su očekivali da će pričati o soul divi koja je umrla prošle nedelje u 76. godini posle teške bolesti, međutim Madona je uglavnom pričala o sebi.
MTV: We'd like you to give a tribute to Aretha Franklin

Madonna: Great, so this is how I got my career started…

MTV: No, no, a tribute to Aretha

Madonna: So I said "bitch, I'm Madonna"

MTV: This isn't about you madge

Madonna: Look at my African jewelry #VMAs

— lgreene91 (@lgreene91) August 21, 2018
Pričajući o svojoj karijeri i anegdotama iz života, Madona je pomenula Aretu tek jednom, i to u priči o audiciji na kojoj je pevala upravo njenu pjesmu.
– Areta Frenklin je promenila kurs mog života. Napustila sam Detroit sa 18 godina i 35 dolara u džepu. Moj san je bio da postanem profesionalna pevačica. Tada sam odlučila da nastupim na jednoj audiciji sa Aretinom pesmom – rekla je Madona.
Bio je to trenutak kada je publika aplaudirala na pomen preminule pevačice, ali Madona nije uspela da popravi utisak bez obzira na priču o svom životu.
HL/Izvor; cdm.me