MALI PRINC, VELIKI NOVCI… Rad Antoana Sent-Egziperija prodat za šestocifreni iznos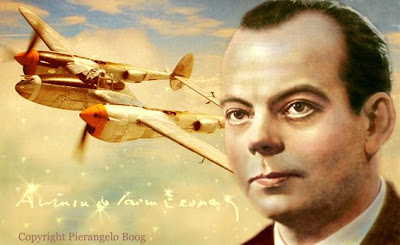 Crtež malog princa na globusu, kako drži ljubavni pismo autora Antoana de Sent-Egziperija prodata je na aukciji za 240.500 evra.
Crtež iz 1942 godine prikazuje glavnog lika knjige "Mali Princ", napisane 1943. godine, sa ljubavnim pismom.
An illustration by Antoine de Saint-Exupery showing a likeness of his renowned little prince atop a globe, adorning an anguished love letter, has sold at auction for 240,500 euros. https://t.co/v2yjcgVnae pic.twitter.com/l7Ykl9GPkx

— ABC News (@ABC) June 17, 2018
To pismo se smatra poslednjim koje je Sent-Egziperi napisao pre nego što je njegov avion nestao na misiji tokom Drugog svetskog rata, navodi AP.
Na istoj aukciji, održanoj u subotu, ponuđeno  je49 radova Antoana Sent-Egziperija sa njegovim autogramom.